Thameslink hi-tech train centres near completion
Construction of the new Thameslink hi-tech train centres at Three Bridges and Hornsey nears completion. The new depots based in Crawley, West Sussex and Hornsey, north London will house the Siemens-built Class 700 Desiro City trains, which will start operating on Govia Thameslink Railway's (GTR) Thameslink and Great Northern services from spring 2016. The centre […]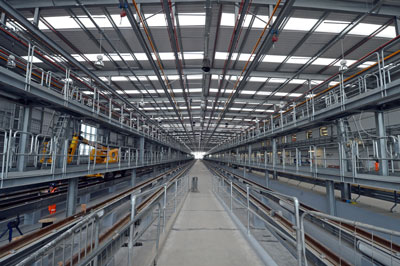 Construction of the new Thameslink hi-tech train centres at Three Bridges and Hornsey nears completion.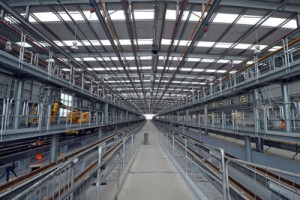 The new depots based in Crawley, West Sussex and Hornsey, north London will house the Siemens-built Class 700 Desiro City trains, which will start operating on Govia Thameslink Railway's (GTR) Thameslink and Great Northern services from spring 2016.
The centre based in Crawley is fully signalled and incorporates key personnel safety features including a depot protection and emergency electrical isolation system. It has an automatic inspection facility which through laser measurement can accurately predict when key train components need to be maintained or replaced.   
The construction of the second depot in Hornsey, north London, is also well underway. The first phase of the project, including seven new roads and a carriage wash machine, was handed over to GTR at the end of March. A complete handover is due to take place in July 2016. Both depots are being constructed by contractor VolkerFitzpatrick on behalf of Siemens £300 million investment.
The construction is incorporated within the £6.5 billion Thameslink Programme, transforming north-south train travel through London, reducing overcrowding and increasing capacity.
Siemens Class 700 Desiro City trains will be delivered to the Three Bridges depot from the middle of 2016 ready for the UK's busy rail network.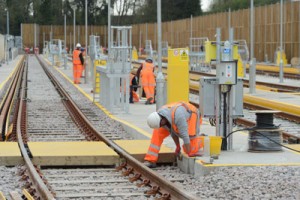 Commenting on the near completion of the two depots, Iain Smith, Programme Director of the Thameslink Rolling Stock Project at Siemens, said: "The fact that we are now so close to the completion of Three Bridges depot, with Hornsey following closely behind, is hugely exciting.
"Three Bridges depot is of particular importance to the overall Thameslink Programme due to its role in commissioning the state-of-the-art trains. Without a working depot, we can't fully test trains, perform maintenance or put them into service. The completion of the first depot later this year will mark a key milestone and takes us a step nearer to a transformation in service for Thameslink passengers".
GTR's Thameslink Programme Director Keith Wallace, said: "For passengers on Brighton Main Line services, the new depot and 700 trains will, by 2018 deliver 1,000 more seats in the morning peak, allow trains to be lengthened from 8 to 12 carriages, double the number of peak direct services between Brighton and London Bridge and provide 24 trains per hour through our central London stations."
Related topics
Related organisations