Network Rail announces bank holiday rail improvement programme
A £50 million rail improvement programme will continue over the May Day bank holiday weekend to upgrade and improve Britain's rail network. Over 14,000 rail workers will be involved in carrying out projects across 5 percent of the network. Improvements include, new station facilities, platforms, junctions and hundreds of pieces of new, more reliable, equipment. Mark […]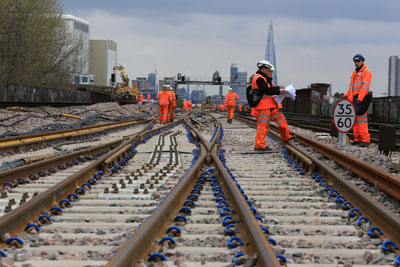 A £50 million rail improvement programme will continue over the May Day bank holiday weekend to upgrade and improve Britain's rail network.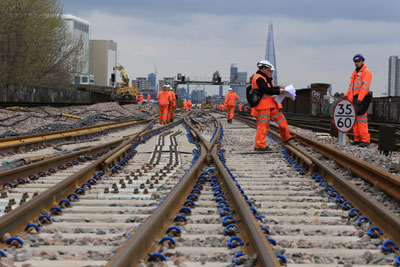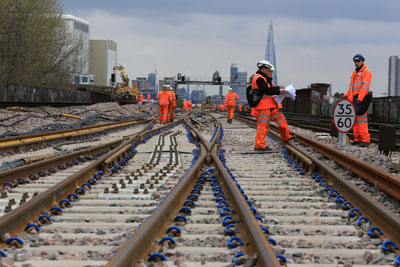 Over 14,000 rail workers will be involved in carrying out projects across 5 percent of the network. Improvements include, new station facilities, platforms, junctions and hundreds of pieces of new, more reliable, equipment.
Mark Carne, Chief Executive of Network Rail, said: "Passenger numbers continue to grow and grow and this bank holiday investment programme forms a key part of our £38bn railway upgrade plan that is aimed at meeting surging demand and improving and expanding our congested railway network."
Work will continue on the Crossrail programme including the installation of substantial new track and junctions at Slough for future Crossrail services. Only two of the four lines from Paddington to Slough will be closed limiting impact on services.
London Liverpool Street will see major work carried out on the Great Eastern main line from Liverpool Street to Ingatestone. A new bridge will be built at Pudding Mill Lane (nr Stratford) and new overhead lines and track will be installed near Chadwell Heath to improve future services.
A vital junction outside Waterloo station will be replaced and major work on the Thameslink programme including replacing track and signalling will continue.
Elsewhere, a new signalling system will be introduced between Birmingham and Wolverhampton on the West Coast main line (WCML) and a £250m investment programme to relieve a bottleneck at Stafford will be applied by adding new track and overhead lines.
Network Rail will carry out work in south east Glasgow to demolish a road bridge near newton and install a new footbridge Near Motherwell. Track and junctions will also be replaced near Carstairs.