Network Rail bank holiday improvement works complete
Network Rail improvement works during the May Day bank holiday weekend have been completed following a £50m investment. The installation of new track and junctions, bridges lifted into place and replacement of equipment has been completed by a workforce of over 14,000 across hundreds of locations. Mark Carne, Network Rail chief executive, said: "Our 14,000-strong […]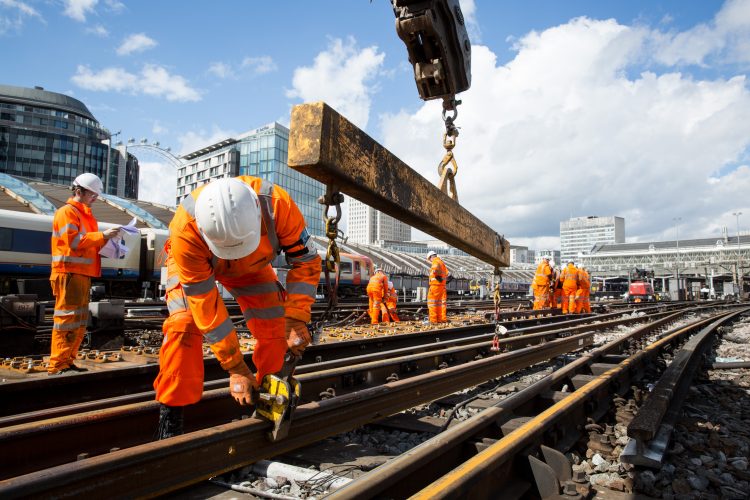 Network Rail improvement works during the May Day bank holiday weekend have been completed following a £50m investment.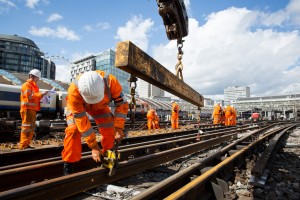 The installation of new track and junctions, bridges lifted into place and replacement of equipment has been completed by a workforce of over 14,000 across hundreds of locations.
Mark Carne, Network Rail chief executive, said: "Our 14,000-strong army were determined to make sure everything went to plan this weekend and I'm proud to say it did. I'd like to thank people for their patience as I know our work caused some planned disruption.
"The improvements made this weekend are a vital part of our £38bn investment programme which will deliver a better railway in the weeks, months and years ahead.
"That job is far from over. Our orange army will be out tonight and every night carrying out work that's essential to improving our increasingly congested network and providing better journeys for the four and a half million people who rely on our network each day."
Weekend improvements included Crossrail work carried out at Slough to install new track and junctions for future services. In addition, a new bridge was built at Pudding Mill Lane (nr Stratford) on the Great Eastern main line from Liverpool Street to Ingatestone and new overhead lines and track were installed near Chadwell Heath.
Continuation of the £6.5bnThameslink programme took place during the period replacing track and signalling. A vital junction outside Waterloo station was also replaced.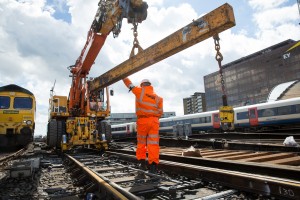 Elsewhere, investment in Europe's busiest mixed-use long distance line, West Coast main line (WCML), continued in three main areas. A new signalling system was introduced between Birmingham and Wolverhampton as part of a £250m investment programme to remove a major bottleneck and new track was installed between Crewe and Wigan. Stafford also saw the implementation of new track overhead lines.
A Glasgow investment programme saw a new footbridge installed near Motherwell and new track and junctions replaced near Carstairs.