Russian Railways awards Desiro train maintenance contract to Siemens
Russian Railways (RZD) awards 40-year maintenance contract for 294 Desiro RUS type regional trains to Siemens. Negotiations for the maintenance contract began in 2011 when RZD awarded the manufacture of 240 trains and 1,200 cars to Siemens for Russia's growing metropolitan regions. Manufacture of the Desiro RUS type trains began in 2013, with the first […]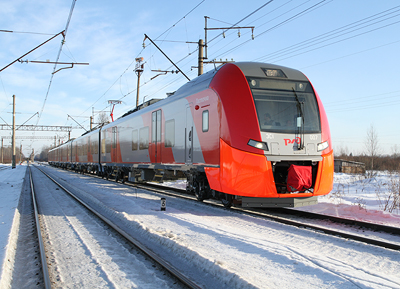 Russian Railways (RZD) awards 40-year maintenance contract for 294 Desiro RUS type regional trains to Siemens.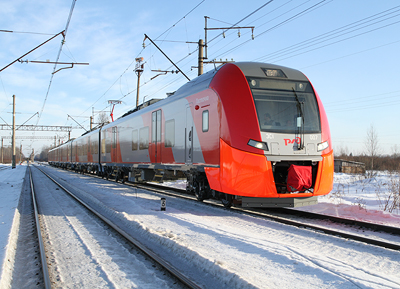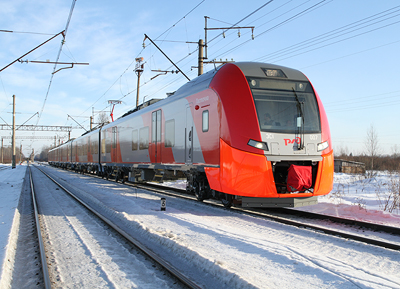 Negotiations for the maintenance contract began in 2011 when RZD awarded the manufacture of 240 trains and 1,200 cars to Siemens for Russia's growing metropolitan regions. Manufacture of the Desiro RUS type trains began in 2013, with the first 10 already produced and certificated; delivery will continue till 2020.
In 2011, RZD awarded Siemens a 40-year maintenance contract covering 54 trains. The current contract integrates this former agreement, bringing the total number of trains to be serviced to 294.
Siemens will be responsible for the management of service work, logistics and for the supply of spare parts. The contract includes preventive maintenance of the trains at RZD depots in Adler near Sochi and in Moscow. During peak-load periods, as many as 100 people will be working on the trains at both depots.
"Today's document shows that we are going to work with Siemens for 40 years. In the current difficult economic and political situation in the world, this is a major achievement. The agreement allows combined payments in euros and rubles for the first time. As a result of our negotiations, the maintenance costs of trains fell almost three times," said Mr. Yakunin, President of Russian Railways, upon the conclusion of the signing, adding that the total amount of the contract is about €1.7 billion.