Designs revealed for new West Ealing Crossrail station
Designs for a new station building at West Ealing have been revealed as part of the Crossrail development. The designs, which have been submitted to Ealing Council, offer a new purpose built station focusing on a bright, modern, spacious new ticket hall. The new glass and steel building will be located on Manor Road to […]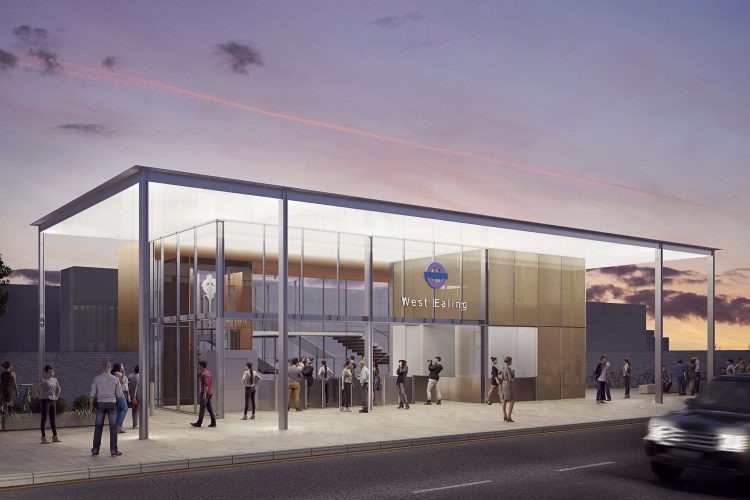 Designs for a new station building at West Ealing have been revealed as part of the Crossrail development.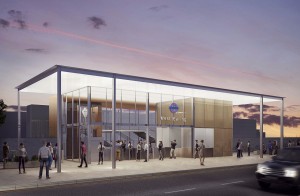 The designs, which have been submitted to Ealing Council, offer a new purpose built station focusing on a bright, modern, spacious new ticket hall. The new glass and steel building will be located on Manor Road to the northwest of the existing station building.
Alongside the rebuild, major improvement works will take place, including a new footbridge providing step-free access to every platform, the creation of a new bay platform for trains on the Greenford branch line, extension to platforms to accommodate the new 200m long Crossrail trains and new lighting, customer information screens, station signage, help points and CCTV. The improvement works will be carried out by Network Rail who along with Crossrail and Ealing Council will develop improvement plans for the local area including integrating the local transport network. From the end of 2017 the station will be run by Transport for London.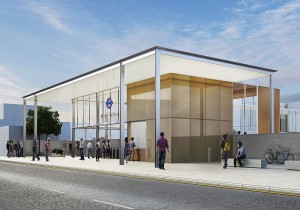 Matthew White, Crossrail Surface Director said: "Crossrail will provide a step change in public transport for people in West Ealing – new trains, quicker journeys and a brand new station fit for the 21st century. Our proposals are for a bright, spacious, elegant new ticket hall that, along with the other improvements, will transform people's experience of using the station."
Councillor Julian Bell, leader of Ealing Council, added: "Crossrail will bring with it huge economic benefits to our borough and accelerate the regeneration taking place. Only two London boroughs will have five Crossrail stations and Ealing is one of them.  It is very exciting to see plans come forward for yet another station, this time at West Ealing. The council has been working behind the scenes to ensure that we secure well-designed, modern, accessible stations that make travelling to and from our borough as easy, safe and comfortable as possible."
Related topics
Related organisations