Vossloh España to supply EUROLIGHT locomotives to UK & Italian rail operators
Vossloh España has received orders from UK and Italian rail operators for the supply of its EUROLIGHT locomotives…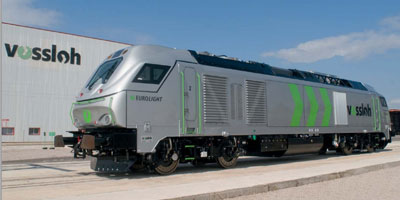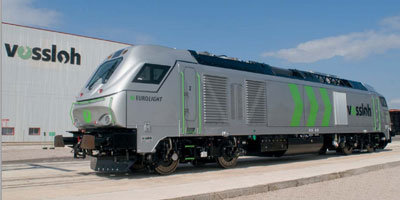 British operator Direct Rail Services (DRS) and Italian rail operator Dinazzano Po have placed orders with Vossloh España for the supply of vehicles of 
the EUROLIGHT type.
Vossloh España will supply seven UKLIGHT locomotives to DRS via Beacon Rail Leasing Limited. The vehicles, known as Class 68 in the UK, are based on Vossloh's EUROLIGHT platform which has been adapted to UK gauge and British regulations. The purchased Class 68 vehicles will be used for both passenger and freight services.
The recent UK acquisition follows two previous orders of the same type; 15 of which are now in passenger and freight service and a further 10 will be delivered in the coming months.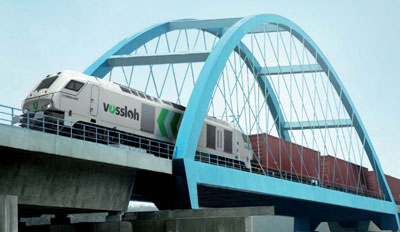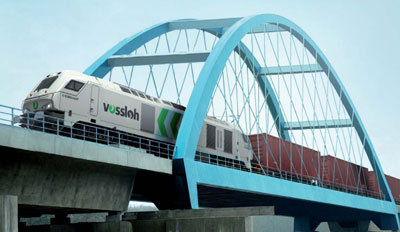 Iñigo Parra, CEO Vossloh España, said: "This third contract will bring DRS' fleet of UKLIGHT locomotives to 32 units as it impressively proves the high trust of DRS and Beacon Rail Leasing into Vossloh."
Ted Gaffney, CEO of Beacon Rail Leasing, believes: "The acquisition of the locomotives allows us to continue to grow and to support the needs of our customer and the UK rail market."
In addition to the UK order, Italian rail operator Dinazzano Po will receive one EUROLIGHT locomotive for freight service. This is the first locomotive contract awarded to the Valencia based company from Italy.
The EUROLIGHT locomotive, designed and manufactured by Vossloh, is a high-power 4-axle diesel-electric locomotive, with AC/AC transmission and low axle load. Characterised by its high traction power and light weight it offers excellent flexibility to rail operators since the units can be operated on main lines as well as on secondary lines.
Related topics
Related organisations