August bank holiday signals second stage in Stafford rail development
Long-term improvements to the railway near Stafford will cause short-term changes to normal services from the close of service on 29 August…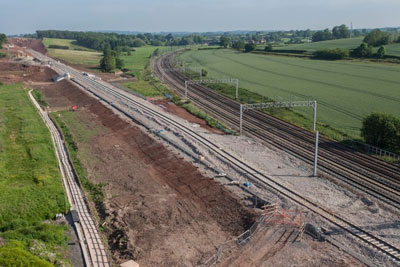 Rail passengers are being advised to check before they travel this August bank holiday as long-term improvements to the railway near Stafford cause short-term changes to normal services.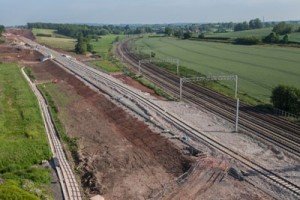 The vital work – which will improve performance, reliability and line speed in the Stafford area – will be carried out from the close of service on Friday 29 August until the first trains on Tuesday 1 September.
Trains will not be running through Stafford with Virgin Trains, CrossCountry and London Midland services being diverted. Buses will operate between Stoke-on-Trent and Stafford calling at Stone. London Midland trains between Liverpool and Birmingham will be running between Liverpool and Crewe only. Buses will be replacing trains between Crewe and Birmingham, calling at the intermediate stations normally served by these trains.
Closure necessary to complete re-signalling work in the Stafford area
The closure of the railway is necessary to complete the re-signalling of the Stafford area which will see 78 modern signals installed. The upgrade will boost the reliability of the equipment on this section of West Coast main line and will mean all platforms at Stafford station will be able to accommodate trains in either direction. This will help the overall reliability of the railway in Stafford.
Mark Killick, area director for Network Rail, said, "This is vital work will help to deliver regional and national benefits as the demand for passenger and freight services continues to increase on the West Coast main line."
Gary Steele, train service planning manager at Virgin Trains, said, "The work at Stafford and Norton Bridge, which includes 78 new signals, improved track layouts and a new flyover, will increase capacity, reduce journey times and improve reliability. All of which adds up to a better experience for our customers."
Journeys to the north west will be faster and more reliable when the works are completed
Steven Fisher, head of regional services at London Midland, said: "The works in August will affect a number of routes across our network and London Midland will be running rail-replacement bus services over the Bank Holiday weekend, so if you need to travel along the affected route during the closures, remember to allow plenty of time, plan ahead and check before you travel.
"There isn't an ideal time for improvement works to take place, but we have worked closely with Network Rail and other affected train operators to ensure that passengers are kept up to date and that disruption is kept to a minimum.
"When the works are complete in 2016, journeys to the north west will be faster and more reliable.
"I'd like to thank our passengers in advance for their patience and cooperation, while these essential works take place."
The work at Stafford is part of a £250m programme of investment by Network Rail which has already delivered line-speed improvements between Stafford and Crewe. A new flyover which will carry trains between Birmingham and Manchester over the West Coast main line at Norton Bridge is also being built to remove the last major bottleneck on the route and to help deliver the capability to run more freight and passenger services.