SNCF orders additional Regio 2N EMUs for Midi-Pyrenees Region
Bombardier has received an order from French National Railway Company (SNCF) for the supply of a further eight Regio 2N Double-Deck electric multiple units for the Midi-Pyrenees Region in France…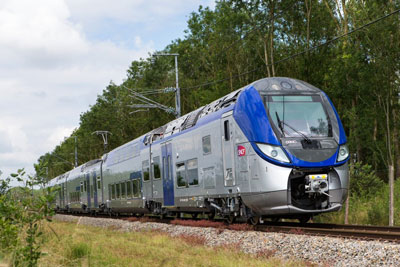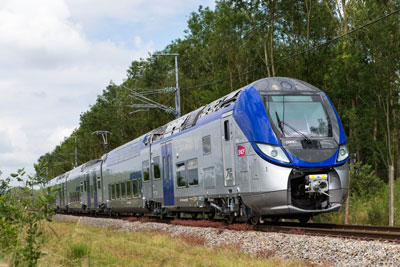 SNCF has reserved its right to order eight additional Regio 2N EMUs on behalf of the Midi-Pyrenees region. This additional order is part of an option included in a contract signed in 2010 with SNCF to provide up to 860 trains for various French regions.
Ten Regio 2N EMUs were ordered by the Midi-Pyrenees Region in December 2013, the new order, due for delivery between 2017 and 2019, will increase its fleet to 18. Altogether, ten French regions have ordered a total of 209 Regio 2N.
Regio 2N Double-Deck EMUs due for delivery between 2017 and 2019
To date, Bombardier's Crespin site in Northern France has delivered a total of 45 trains to six French regions. Since commissioning in October 2014, the Regio 2N fleet, based on the Bombardier Omneo double-deck EMU platform, has travelled over a million kilometres in service.
According to Bombardier, passengers travelling on the Regio 2N will benefit from the train "tube" style architecture and include features such as comfortable seating, indirect lighting, electrical sockets, air conditioning and a passenger information system. The Regio 2N also features ECO4 technologies such as the Bombardier Mitrac Permanent Magnet Motor which captures electrical energy used during braking reducing overall energy consumption.
Related topics
Related organisations