Borders Railway records 125,000 journeys in first month of operation
Borders Railway has made an exceptional start since its official opening with over 125,000 journeys made in its first month of operation. Officially opened by The Queen on 09 September 2015, Borders Railway now operates 192 services each week and has so far carried 125,971 passengers including students, commuters, tourists and eager rail enthusiasts. With […]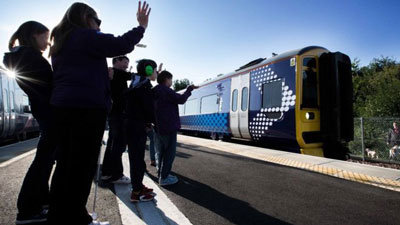 Borders Railway has made an exceptional start since its official opening with over 125,000 journeys made in its first month of operation.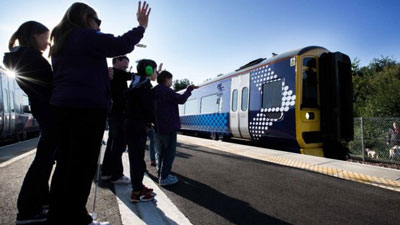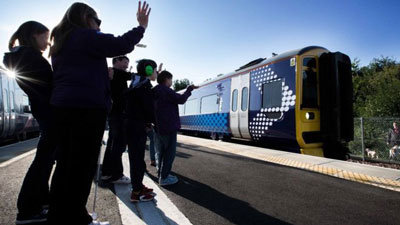 Officially opened by The Queen on 09 September 2015, Borders Railway now operates 192 services each week and has so far carried 125,971 passengers including students, commuters, tourists and eager rail enthusiasts. With demand so high, ScotRail has added additional carriages to busy trains at weekends and midweek peaks.
As well as this figure, 17 sold out steam trains will have run on the line before mid-October, carrying around 6,200 passengers on special return journeys from Edinburgh to Tweedbank.
"There is a great future ahead for Scotland's railways, and the Borders Railway is an exciting part of that"
Phil Verster, managing director of the ScotRail Alliance, said: "The incredible interest in the Borders Railway over the first few weeks highlights what a remarkable achievement has been made by the opening of the new line.
"By helping to create new opportunities for the people of the Scottish Borders, Midlothian and Edinburgh, this line better connects the regions and benefits both the local people and the local economy.
"There is a great future ahead for Scotland's railways, and the Borders Railway is an exciting part of that."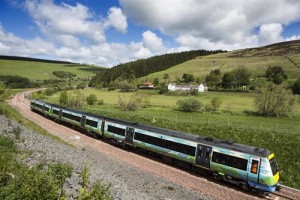 Minister for Transport and Islands, Derek Mackay, said: "The historic reopening of the Borders Railway has clearly captured people's interest and I am delighted to see the soaraway success of services and impressive passenger numbers.
"It is particularly good to see the Borders and Midlothian reap the benefits of being reconnected to Scotland's rail network after an absence of almost half a century.
"Alongside delivering greater connectivity through landmark projects such as the Borders Railway, the Scottish Government is committed to a record £5 billion investment in our railways to improve rolling stock, rail infrastructure, as well as recruiting 100 new train drivers, all of which will ensure that Scotland's rail network remains among the best in the UK."
Councillor David Parker, Leader of Scottish Borders Council, said: "I was always confident that the Borders Railway would be a success, but even a passionate railway supporter such as myself has been taken aback by the huge numbers who have embraced the new service.
"We have not only had Borderers using the service for work and recreation but many people from the central belt have been jumping on board to visit our region. The knock-on effect has already been seen, with local businesses such as cafes and restaurants reporting extra trade.
"The aim of the Borders Railway Blueprint programme is for the railway to stimulate growth in our businesses, investment into our region and to create new jobs – already we are starting to see signs of all three and it bodes very well for the future."