Croatian Railways takes delivery of 10 EMUs for Zagreb
A fleet 10 regional EMUs for Zagreb have been delivered by KONČAR completing the first phase of an order placed by Croatian Railways (HŽ). In a ceremony marking completion of the last of ten new EMUs for Zagreb, Minister of Maritime Affairs, Transport and Infrastructure Mr Sinisa Hajdaš Dončić inspected the new vehicles at KONČAR's […]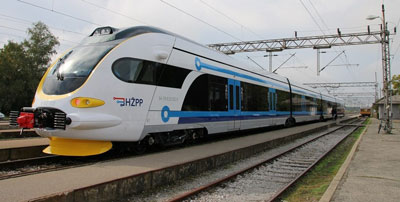 A fleet 10 regional EMUs for Zagreb have been delivered by KONČAR completing the first phase of an order placed by Croatian Railways (HŽ).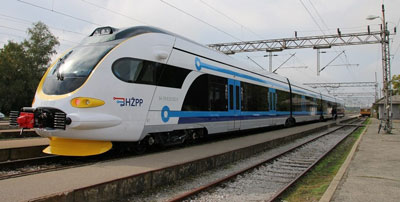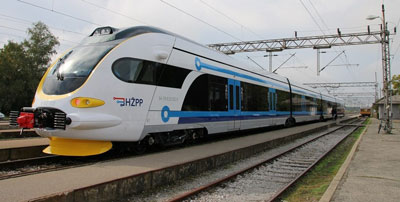 In a ceremony marking completion of the last of ten new EMUs for Zagreb, Minister of Maritime Affairs, Transport and Infrastructure Mr Sinisa Hajdaš Dončić inspected the new vehicles at KONČAR's Električna vozila manufacturing plant. Commenting on the delivery by a domestic manufacturer, the Minister said: "This is a truly positive and beautiful tale coming from Croatia, which proves, along with statistical data, that Croatia is growing and working hard too."
Croatian Railways ordered 44 vehicles worth 1.63bn Croatian Kuna for delivery by 2017
Darinko Bago, Chairman of the Management Board at  KONČAR added: "This is a state-of-the-art low-floor train, which can travel at 160 km/h. The train complies with all European standards. On this day, we present to you three trains joined together to form one train in a very simple way, which will enable the train set to carry approx. 1,200 passengers all at once. This train represents the pinnacle in technological achievement in terms of this train category."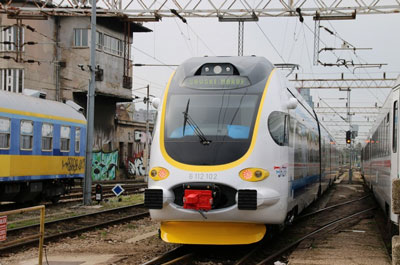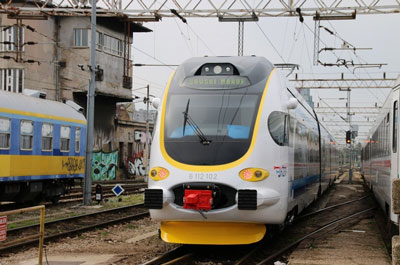 The ten delivered regional EMUs will operate from Dugo Selo and Savski Marof (Harmica) to Zagreb Main Station. The delivered EMUs have already covered over 200,000 km since April 2015 and are expected to cover a further 800,000 km by the end of the year.
The recently delivery is part of a larger contract to supply 16 local and intercity transport EMUs, 16 regional EMUs, and 12 diesel electric multiple units. The contract is worth approximately HRK 1.63bn with vehicles entering service throughout 2015, 2016 and 2017.
Related topics
Related organisations