Italian operator NTV orders 8 Pendolino high-speed trains
Alstom and Italian operator NTV have signed a contract for the purchase of 8 Pendolino high-speed trains and a 20 year maintenance agreement. The €460 million agreement signed by Flavio Cattaneo, CEO of NTV, and Pierre-Louis Bertina, Managing Director of Alstom Transport Italy, will expand NTV's existing fleet with an additional 8 Pendolino high-speed trains, […]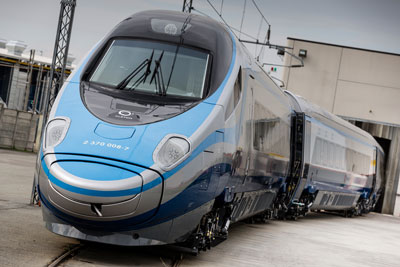 Alstom and Italian operator NTV have signed a contract for the purchase of 8 Pendolino high-speed trains and a 20 year maintenance agreement.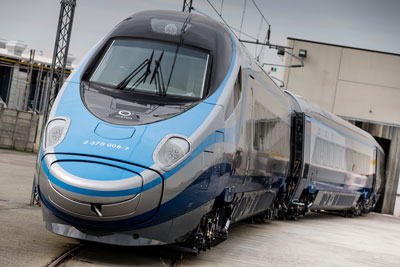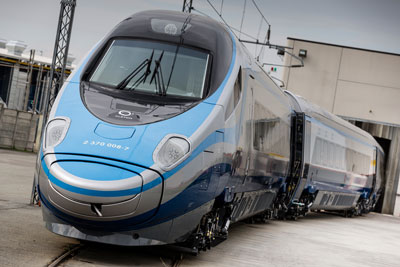 The €460 million agreement signed by Flavio Cattaneo, CEO of NTV, and Pierre-Louis Bertina, Managing Director of Alstom Transport Italy, will expand NTV's existing fleet with an additional 8 Pendolino high-speed trains, the first of which is due for delivery in 2017.
Following a rigorous selection process, Alstom was chosen as the preferred bidder to supply high-speed trains that will complement the operator's 25 AGV '.Italo' trains. The new trains will be used to extend high-speed journey options to growing passenger numbers.
Pendolino high-speed trains reach speeds of 250 km/h and accommodate 500 passengers
The Pendolino model designed for NTV can reach a speed of 250 km/h and is part of Alstom's Avelia range encompassing concepts from its Pendolino, Euroduplex and AGV products. The 187-metre-long train will comprise of 7 cars accommodating around 500 passengers.
According to Alstom, the Pendolino is an environmental-friendly train with a high level of recyclability and reduced CO2 emissions. Furthermore, its optimised distributed traction system enhances efficiency and acceleration and regenerates energy while braking. The vehicles interior has been designed to provide an improved passenger experience through high confort.
The train will be compatible with the latest 2014 Technical Specifications for Interoperability (TSI) Common conditions and regulations established by the European Union which contribute to guaranteed levels of safety and efficiency.  The train features improved crash protection and an aerodynamic front end.
The Pendolino will be designed and produced at Alstom's Savigliano site (Cuneo) in Italy with the design and production of traction systems built in Sesto San Giovanni (Milan), signalling systems in Bologna and maintenance work carried out in Nola (Naples), which is currently responsible for maintaining the .Italo trains.
Related topics
Related organisations