Power sockets on ScotRail trains as part of improvement project
Power sockets on ScotRail trains have been fitted, as part of a major two-year £36 million improvement project. The three-carriage train is the first to return to service on electrified Central Belt routes after power sockets on ScotRail's 40 Class 334 fleet were added at Polmadie depot in Glasgow. Refurbishment project to improve passenger environment […]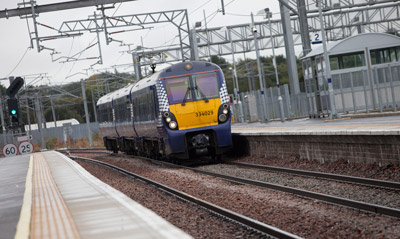 Power sockets on ScotRail trains have been fitted, as part of a major two-year £36 million improvement project.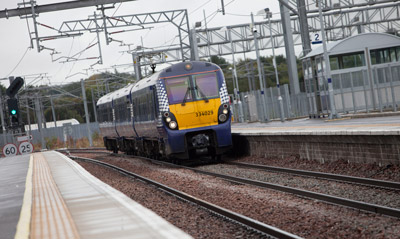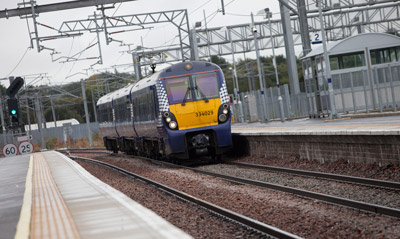 The three-carriage train is the first to return to service on electrified Central Belt routes after power sockets on ScotRail's 40 Class 334 fleet were added at Polmadie depot in Glasgow.
Refurbishment project to improve passenger environment
ScotRail's Class 334 trains will be completely refurbished by the end of 2017. Following the addition of power sockets on ScotRail trains, free on-board WiFi, along with heating and air conditioning improvements will be added during further refurbishments from next summer. This is part of Eversholt Rail's investment of £36.1 million in work to improve the reliability and passenger environment of these trains.
To ensure that the improvement programme does not have a negative impact upon timetabled services, the refurbished trains will be introduced at a rate of about two a month.
ScotRail Alliance managing director Phil Verster said: "Completing the first refurbishment of an electric train during our franchise is an important milestone – and a development that will make a real difference for customers.We've listened to feedback when planning these changes. That's why we are fitting more than 90 power sockets to each of these trains, with wifi and heating upgrades to follow soon. Today's roll-out supports our mission to transform Scotland's railways by delivering better, bigger and greener trains for our customers".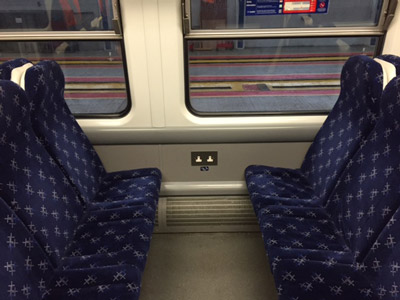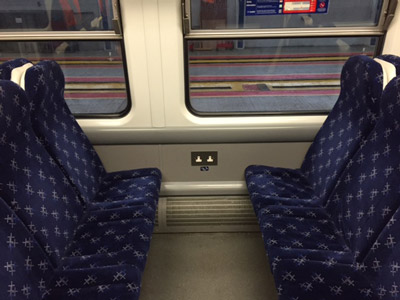 This improvement project will benefit customers travelling between Edinburgh and Balloch, Helensburgh or Milngavie, as well as on the line linking Dalmuir with Cumbernauld, Lanark and Larkhall.
Derek Mackay, Minister for Transport and Islands, commented: "This programme of refurbishments is great news for passengers travelling on busy commuting routes across Scotland. These improvements are the latest upgrade to keep pace with passenger expectations and improve the comfort and convenience of journeys. The success of our rail network is clear as more people choose to travel by train, with over 92 million journeys being made this year alone.
"Part of our £5 billion investment in the Scottish rail network to 2019 is significant investment in new and refurbished trains, which will mean being able to continue to provide good value for money, while ensuring passengers travel in comfort and ease". 
Related organisations
Related people