Indian Railways signs major rail contracts with Alstom and GE
Indian Railways has signed two rail contracts with Alstom worth €3.7bn and a second agreement with GE to supply 1,000 diesel locomotives. On 30 November 2015 Alstom announced it had signed two major rail contracts with Indian Railways and DFCCIL (Dedicated Freight Corridor Corporation of India Ltd.) worth approximately €3.7 billion. In addition, GE also […]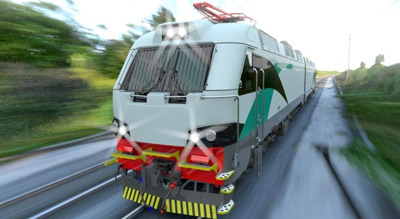 Indian Railways has signed two rail contracts with Alstom worth €3.7bn and a second agreement with GE to supply 1,000 diesel locomotives.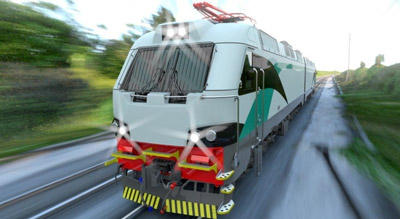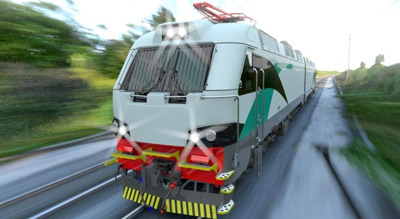 On 30 November 2015 Alstom announced it had signed two major rail contracts with Indian Railways and DFCCIL (Dedicated Freight Corridor Corporation of India Ltd.) worth approximately €3.7 billion. In addition, GE also signed an agreement with Indian Railways in a deal worth $2.6 billion over 11 years.
The first Alstom contract will supply 800 electric locomotives and associated long-term maintenance to Indian Railways in an agreement worth approximately €3.5 billion. Alstom will invest around €200 million in the project, which will be executed by a recently formed joint venture in which Alstom and Indian Railways respectively hold a 74 percent and 26 percent stake. The project also includes set-up of a manufacturing plant at Madhepura (Bihar state) where most of the locomotives will be assembled and two maintenance depots at Saharanpur (Uttar Pradesh state) and Nagpur (Maharashtra state).
Indian Railways orders 1800 locomotives
The second DFCCIL contract, worth over €200 million, will provide electrification, Smartlock 400 signalling and a telecommunications system for the 343-kilometre-long eastern portion of the Dedicated Freight Corridor, a major government-led project to build a 1,839km eastern and 1,499km western freight corridor across the country. The project is expected to be complete by 2019. As part of the contract, Alstom will also build the stations and provide the control centre.
Dominique Pouliquen, Senior Vice President for Alstom Asia Pacific, said: "We are pleased to sign today these contracts which will play a crucial role in boosting India's economy and infrastructure development while supporting the strong growth of Indian Railways. At Alstom, we are committed to addressing the ever-growing market in India by expanding our local footprint and bringing technological expertise and know-how to the country."
GE also announced that it would supply Indian Railways with 1,000 diesel locomotives worth approximately $2.6 billion.
As part of the joint venture with Indian Railways, GE will also invest $200 million in order to build the manufacturing plant at Madhepura and maintenance sheds at Bhatinda in Punjab and Gandhidham in Gujarat.
"This project combines GE's deep infrastructure and manufacturing expertise with India's growth priorities. This is an exciting and integral part of our localization strategy in India," said Jamie Miller, GE Transportation Chief Executive Officer. "We are excited about working with Indian Railways and continuing to invest in the region."