Consortium awarded Chinese high speed sleeper train car contract
China Railway Corp. (CRC) has awarded a contract to supply 80 high speed sleeper train cars to the Bombardier Sifang (Qingdao) Transportation Ltd. (BST) joint venture…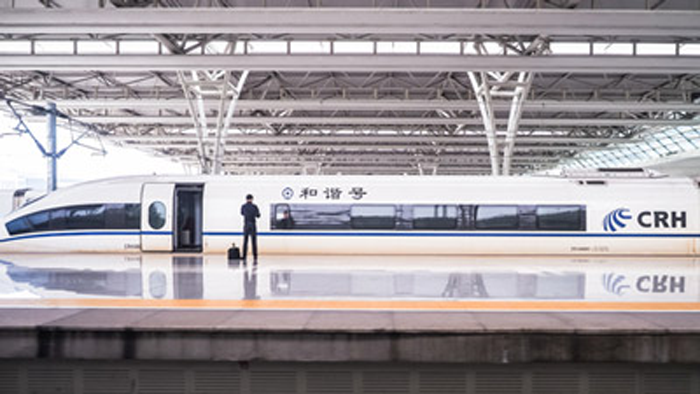 Bombardier's Chinese joint venture will supply 80 CRH1E-250 high speed new generation sleeper train cars, configured into five 16-car transets, to CRC for service on the country's rapidly growing high speed rail network. The contract is valued at approximately 1.1 billion Chinese RMBs equivalent to €152 million or $165 million US.
High speed sleeper train car contract worth €152 million
The order marks the second sleeper contract awarded to BST from China. The first, awarded by the Chinese Ministry of Railways (MOR) for twenty 16-car trains in 2007, was delivered in 2010.
Jianwei Zhang, President of Bombardier China said: "China's railway and urban mass transit market represents the world's most fierce competition. We are very proud that Bombardier has been chosen by the Chinese customers to provide high-speed trains as well as many other advanced rail mobility solutions. Today, Bombardier holds a top level presence in this exciting market and we are committed to continuing our sustainable success in China."
The five new 16-car trainsets will be an integral part of an evolving high speed rail capability in China. With an operating speed of 250 km/h, the EMU trains are specially designed for overnight service and fitted with sleeping berth interiors. According to Bombardier, the high-speed sleepers will offer overnight travellers an advanced level of comfort, convenience and trip-time efficiency in a region where long-distance train trips are common.
The trainsets are powered by Bombardier's MITRAC propulsion and control system, supplied by a separate Bombardier Chinese joint venture, Bombardier CPC Propulsion System Co., Ltd. (BCP). The trainsets will be manufactured at Bombardier Sifang (Qingdao) Transportation production facilities in Qingdao, China. Project management will take place in Qingdao and at Bombardier centres in Europe.