Progress made on UK smart ticketing roll-out for bus and rail
Transport Minister Andrew Jones marks three milestones to accelerate the introduction of smart ticketing across the UK's bus and rail network. Millions of bus and rail passengers throughout the UK will in the future be able to pay for their travel using contactless cards and devices thanks to three milestones, announced by Transport Minister Andrew […]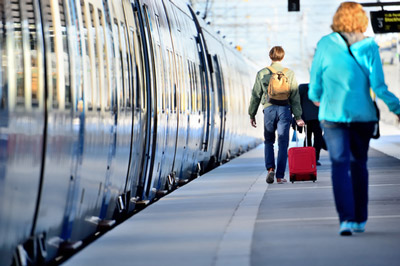 Transport Minister Andrew Jones marks three milestones to accelerate the introduction of smart ticketing across the UK's bus and rail network.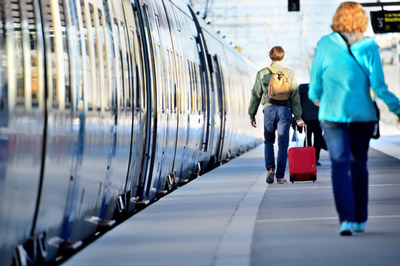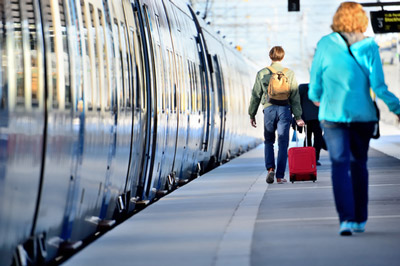 Millions of bus and rail passengers throughout the UK will in the future be able to pay for their travel using contactless cards and devices thanks to three milestones, announced by Transport Minister Andrew Jones, to accelerate the introduction of smart ticketing.
On 12 January 2015, Transport Minister Andrew Jones will give a speech to the UK Cards Association hailing a smart ticketing tipping point. He will also praise transport operators, the cards industry and city authority, supported by the Department for Transport's Smart Cities Partnership (SCP), for prioritising the introduction of the new technology. Last year, the SCP brought together nine city regions outside London to agree how best to introduce smart ticketing to make journeys easier for passengers travelling across different types of transport or on different operators. There are currently 700,000 smartcards in use in SCP cities.
"The smart ticketing revolution is helping to build a modern, affordable transport network"
Ahead of his speech, Transport Minister Andrew Jones said: "The smart ticketing revolution is helping to build a modern, affordable transport network that provides better journeys for everyone. By working together, industry, city regions and government have been able to ensure more and more people can use smart ticketing to get around. We are determined to continue driving progress so passengers get the quick and simple journeys that they want and deserve."
The work of the SCP has helped city regions to achieve the following:
The UK's big five bus operators have announced they will bring contactless travel to every bus in Britain by 2022, with many areas benefiting sooner.
The rail industry has agreed a tranche of funding and a new framework to explore how contactless payments could be introduced for rail season tickets or long-distance train travel, so passengers no longer have to print out tickets.
Centro, West Midland's integrated transport authority, backed by £620,000 of DfT funding, is extending the Swift smartcard across the region. In September 2015, passengers started using the Oyster-style cards at the redeveloped Birmingham New Street station and from next month Swift cards will work on buses, trams and trains in the area.
City regions across the country have rolled out the technology including capped Nexus card travel in Tyne & Wear for affordable travel, and brand new multi-operator bus cards in Brighton and Manchester so passengers save time and money by using one card for all bus services in their city.
The rail industry's contactless ticketing framework follows Department for Transport's work with the UK Cards Association, which represents the card payments industry, and will look specifically at the benefits that could be offered by three different contactless transit models. These will cover Pay as You Go (PAYG) for set fares and also a PAYG model for multiple uses during a day or during a journey. A pre-purchase model will also be explored to replace paper tickets where a contactless card or device is associated with the ticket in advance and then used as a form of identity to travel.
Commenting on the announcement, Stephen Joseph, Chief Executive of Campaign for Better Transport, said: "We welcome this progress with smart ticketing in principle, but passengers will want to see real benefits in the fares they actually pay. If contactless and smart cards, and the multi-operator and flexible tickets they enable, come with a big premium over ordinary fares people just won't use them. What's needed is a national strategy to deliver ticketing and fares that will allow for seamless, door to door travel on one card, valid on all operators with flexibility for part-time workers. Passengers in London already benefit from Oyster in this way, so why is it taking so long to have a similar nationwide scheme?" 
Related topics
Related organisations