In-cab signalling system successfully tested in new trains for the Thameslink Programme
An advanced signalling system that will allow trains to travel every two to three minutes through central London has been successfully tested for the first time using Govia Thameslink Railway's new Siemens Class 700 trains…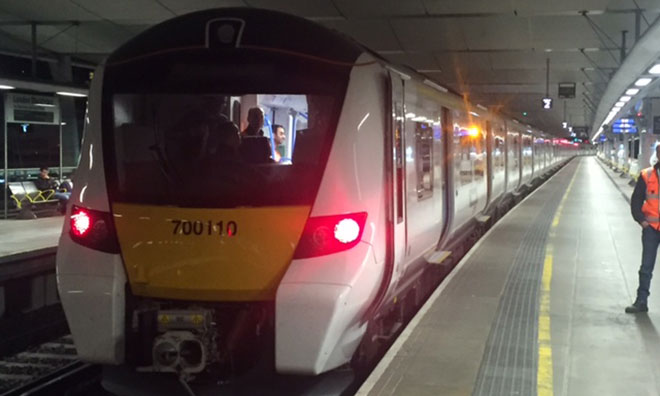 An advanced signalling system that will allow trains to travel every two to three minutes through central London has been successfully tested for the first time using Govia Thameslink Railway's new Siemens Class 700 trains.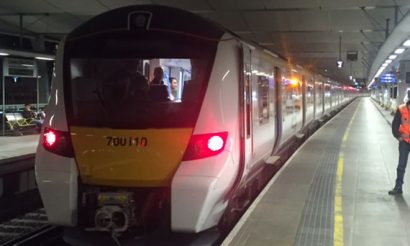 The Thameslink Programme, part of Network Rail's Railway Upgrade Plan to provide a bigger, better, more reliable railway for passengers and businesses, achieved another milestone early morning of Saturday 30th July 2016 as it successfully ran a Class 700 train through the central London 'core' using European Train Control System (ETCS) Level 2 in-cab signalling.
In-cab signalling is required to allow trains to be driven automatically between St Pancras and Blackfriars stations, under driver supervision, in order to enable up to 24 trains to operate per hour from 2018. This was the first in a series of functional and operational tests planned over the next sixteen months to ensure that trains operate safely and efficiently.
Last year, Network Rail tested its in-cab infrastructure through central London using a Class 313 test train and in collaboration with Govia Thameslink Railway (GTR) and Siemens, tests have been run using a Class 700 train at the ETCS National Integration Facility. This weekend was, however, the first time that a Class 700 train has been tested in central London using the infrastructure it will run on in passenger service from 2018, providing more frequent, more reliable journeys for passengers.
Paul Bates, Project Director for Network Rail, said: "This is a significant milestone towards enabling the frequency of service that will keep London moving and provide better journeys through the heart of the capital. This success is a testament to the integrated and collaborative approach taken by GTR, Siemens and Network Rail, to achieve collective success."
John Killeen, Head of Fleet Programmes for GTR, said: "Ultimately, ETCS will allow us to run our trains under automatic train operation at high frequencies through central London. This, in turn will create the capacity to run extra Thameslink trains to and from Peterborough and Cambridge, giving passengers fantastic new journey opportunities."
Dave Hooper, Thameslink Programme Director, Siemens Rail Systems, said: "This is another key milestone achieved for the Thameslink Programme. Close collaboration between Siemens, Network Rail and GTR has been an essential ingredient to this success, as has the robust planning and preparation that helps make these achievements look simple, when in fact this is ground-breaking progress for ATO and ETCS service introduction in the UK. We are looking forward to delivering the rest of the programme successfully in the same professional manner with our industry partners."
Overnight testing will continue in September 2016 with the first trials of the Automatic Train Operation (ATO) system between St Pancras and Blackfriars.
The Thameslink Programme is due to take another step forward over the coming August bank holiday when two thirds of the new concourse is planned to reopen at London Bridge station, resulting in significant service changes for passengers.
Related topics
Related organisations