Transport for NSW introduces extra capacity for trains to the Blue Mountains
Commuters and tourists to have more express services, more seats and reduced travel times to Blue Mountains destinations.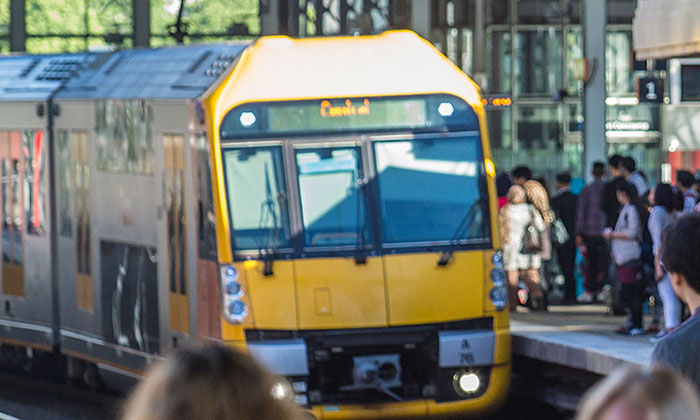 Commuters and tourists will have more express services, more seats and reduced travel times to popular Blue Mountains destinations following a major surge in demand.
The NSW government's 'More Trains, More Services' program will boost tourism and small business by transforming travel to the world heritage district with:
24 new express services between Sydney and the Blue Mountains on weekends
Dedicated eight-car express tourist trains to boost Blue Mountains tourism with around 20 minute cuts to return travel times
More than 25,000 additional seats every week, including an extra 18,000 on weekends
A new weekday Sydney-Lithgow return express service to increase capacity for customers travelling to and from the Blue Mountains on weekdays as well as improving journey times for regional coach customers who interchange at Lithgow on their way to and from Sydney.
This service will cater for the rapidly increasing demand for travel to the Blue Mountains area, which has more than a million visitors per year.
"We're seeing the popularity of the train go through the roof so we're adding capacity to both weekend and weekday Blue Mountains services," said Minister for Transport and Infrastructure Andrew Constance. "The Blue Mountains are a huge domestic and international tourist drawcard with more than a million people seeing the sights and incredible local charm each year."
'More Trains, More Services' is a $1.5 billion investment plan by the NSW government which aims to boost travel capacity through hundreds of extra services, better infrastructure and new trains for Sydney.
Over the next three years this program will aim to deliver:
Hundreds of extra services across the network, starting with peak hour express services between Parramatta and Sydney CBD
New trains for the suburban network that will spend less time in maintenance and more time on the tracks
Upgraded rail infrastructure that will allow for a greater capacity, including better signalling systems, power supply upgrades and station improvements.