Department for Transport announces the winner of the West Midlands franchise
The Department for Transport (DfT) has announced that West Midlands Trains Ltd (a joint venture between Abellio, East Japan Railway Company and Mitsui & Co Ltd) is to run the West Midlands franchise.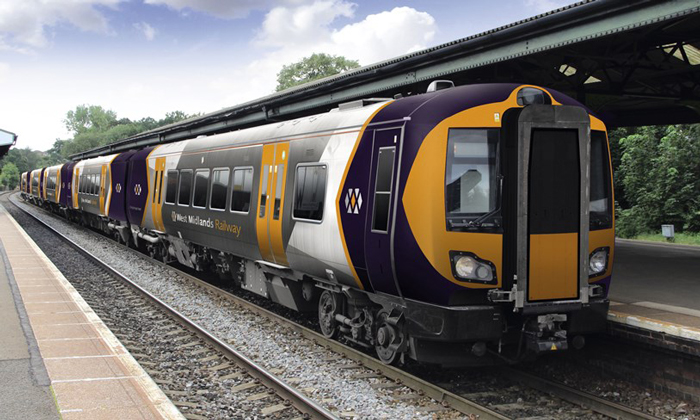 As part of the deal for the new franchise, rail passengers will get new, longer trains with more seats and more space as nearly £1 billion is invested in services on the West Midlands network.
There will be 400 new carriages rolled out by 2021 and space for an extra 85,000 passengers on rush hour services in Birmingham and London, with the longer trains providing extra seats and space for passengers.
Under the deal passengers will get:
Free Wi-Fi on all main line services by the end of 2019
For the first time compensation if services are delayed by more than 15 minutes
Improved access for those requiring extra assistance, including disabled people.
Smart ticketing and live passenger information will also be rolled out as part of a package of reforms that will improve journeys for passengers.
This shows we are delivering on our commitment to build a railway that works for everyone…"
"This is great news for passengers using West Midlands services – with new trains, more space, more regular services and easier access for disabled people," said Transport Secretary Chris Grayling. "We are improving the whole travelling experience with live train crowding information, compensation for people delayed by 15 minutes or more, smart ticketing and better value tickets for part-time workers. This shows we are delivering on our commitment to build a railway that works for everyone."
Improvements for the West Midlands network
As part of the deal there will be 20,000 extra seats for rush hour passengers in Birmingham, and 10,000 for people in London. Furthermore,there will be standing room for 50,000 passengers in Birmingham in metro-style carriages, similar to the ones used on the London Overground, for short cross-city journeys, and standing room for an additional 5,000 passengers in London.
Other key benefits for passengers under the franchise deal include:
Plans to limit the impact of delays caused by leaves on the line in the autumn, including through the introduction of new modern trains
An extension of smart ticketing in the West Midlands making this available at more stations, and a new smart card season ticket for people using the Northampton to Euston line
More than 800 new digital information screens across 150 stations providing real time journey information, plus a new mobile service that gives live crowding information to help passengers plan ahead
Passengers will also be entitled to 25% compensation if their train is delayed by 15 minutes for the first time – they already receive 50% of their money back for delays of half an hour and full compensation if it is more than an hour
More than £70 million invested in new and existing depots to improve train reliability
Over £60 million invested on station improvements which will deliver 1,000 new car park spaces; 2,500 cycle parking spaces and a cycle hire scheme; new and refurbished waiting rooms; and more seats at stations.
Click here for a map showing the benefits by line.
The franchise covers services across the West Midlands, as well as trains from London Euston to Crewe and from Liverpool to Birmingham.
Related topics
Related regions
Related people