Preston to Blackpool railway upgrade is the biggest since 1800s
Work will shortly be underway to upgrade the line between Preston and Blackpool, in what will be the largest rail investment in the area since the 19th century.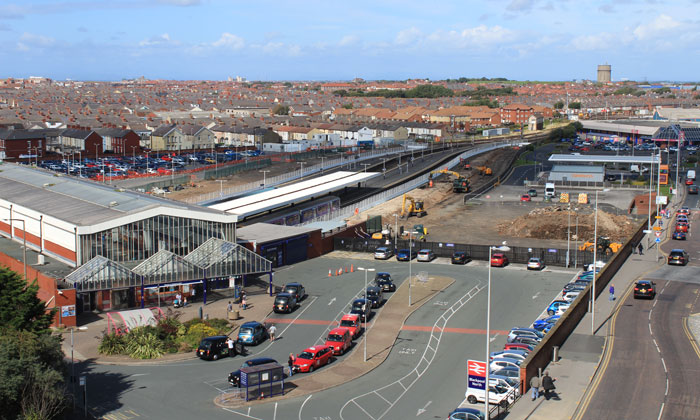 The purpose of the work, which forms part of an over £1 billion investment in the north, is to improve and extend the railway in order to meet the forecasted rise in rail passengers over the coming years.
From 11 November 2017 the Great North Rail Project, part of Britain's Railway Upgrade Plan, will embark on 19 weeks of work which will affect travel to and from the seaside town.
During this time Network Rail will carry out vital upgrades to track and platforms at Blackpool North and Kirkham & Wesham stations. There will also be upgrades to the signalling system on both lines to Blackpool, including the installation of 84 new modern signals which will help to make journeys more reliable. Signalling control will be moved to the Manchester Rail Operating Centre, and the 17 mile route between Preston and Blackpool North will be fully electrified.
While the extensive work is being carried out, sections of the railway will need to close to Northern train services.
Upon expected completion in May 2018, this phase of the project strives to see passengers benefiting from a cleaner, greener, quieter and more reliable railway.
"The upgrade of the line between Preston and Blackpool is a key phase of the modernisation of the railway in the north of England," commented Sharon Keith, regional director at Northern.
"The work will pave the way for further improvements for our customers who, in the future, will benefit from brand new or fully refurbished electric trains – resulting in better journeys and, thanks to further investment, better stations."