Caltrain to reduce horn noise
Commuters, residents and people working near several Caltrain stations will notice a reduction in horn noise coming from the trains passing through their neighbourhoods.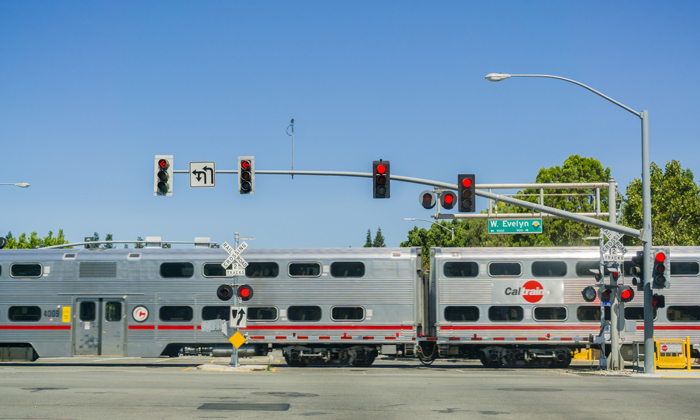 Caltrain, which provides commuter rail service from San Francisco to San Jose, has decided to reduce its trains' horn noise in an effort to reduce noise pollution. Therefore it has told its engineers to no longer continuously sound their horns when passing through certain stations, based on its configuration.
For example, trains traveling through the San Bruno, Belmont and San Carlos stations would only need to sound one short horn blast as it approaches because these stations have tracks and platforms that are separated from street level. 
The reduction in horn noise will not compromise the safety standards set by the Federal Railroad Administration and the California Public Utilities Commission. Engineers will continue to blow their horn at stations that have pedestrian crossings.
If engineers see a potential safety hazard near or around the tracks, they will continue to sound the horn at their discretion. 
Visual message signs and audio announcements will advise passengers that trains are approaching at the following stations: 22nd Street, Bayshore, South San Francisco, San Bruno, Millbrae, Belmont, San Carlos, Palo Alto, California Avenue, San Antonio, Lawrence and Santa Clara.
Related topics
Related organisations
Related regions