Stadler wins first service contract for Norway's FLIRT trains
A maintenance contract between Stadler and NSB Gjøvikbanen has just been signed for ten FLIRT trains over a period of three years. This represents a first for Stadler – who have not previously serviced this particular fleet in Norway – and means an upgrade is planned for their Lodalen maintenance facility in Oslo.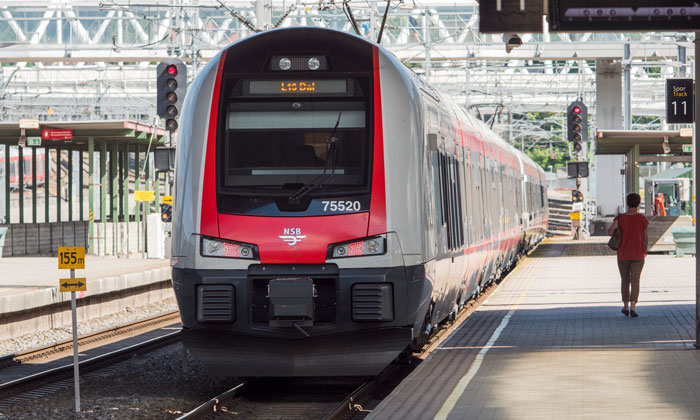 From the start of 2018, Stadler will perform first line maintenance for ten of NSB Gjøvikbanen's FLIRT trains – NSB Gjøvikbanen being the daughter company of state-owned operator NSB (Norges Statsbaner). In 2008 NSB purchased the first 50 FLIRT at Stadler, steadily expanding their fleet to 125 by 2020. This constitutes one of Stadler's largest FLIRT fleets. The contract was attained through public procurement processes and Stadler will undertake the maintenance work until the end of 2020 – although there is an option to extend this duration.
FLIRT-ing with the favoured 
The maintenance package will be modelled on MTR Express in Sweden, where Stadler is responsible for full service maintenance and has delivered 100% availability during daily peak times over the last two years. The first line maintenance of the FLIRT fleet includes preventive and corrective maintenance by local maintenance experts and will be performed in the newly adapted Lodalen facility, located close to Oslo's city centre.
Jürg Gygax, the Executive Vice President of Stadler who is responsible for the Division Service, commented: "We are very happy that we have succeeded in this tender. This is another important milestone in our future focus markets (of) Norway and the Nordic Region (and) with the contract we are proud to deliver a great availability. I am looking forward to starting soon, together with NSB Gjøvikbanen, and performing excellent service (for) passengers."
.
Related organisations
Related regions
Related people