Deutsche Bahn now offers Berlin to Munich service in less than four hours
17 million people in Germany will benefit from shorter journey times, new direct services and better connections as Deutsche Bahn (DB) expects its market share on this route to double, reaching a figure of 40 per cent…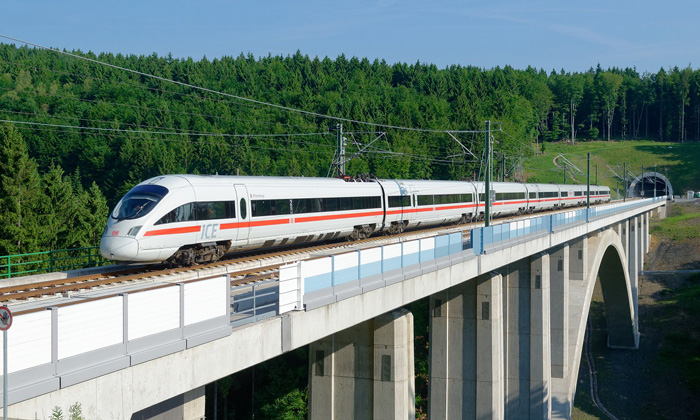 Germany's most modern railway line between Berlin and Munich was inaugurated in Berlin with two special trains. The 500km new-build route from Erfurt to Ebensfeld, which began in 1991, completes the final gap in the German Unification Traffic Projects. From 10 December 2017, 35 ICE trains will run daily on the new line.
"The largest of all German Unification Traffic Projects has now gone into operation," commented Federal Minister Christian Schmidt. "High-performance infrastructure in all parts of Germany is an essential requirement for the unity of our country. A major and final step has now been accomplished in rail transport. The German Unification Traffic Projects integrate our country, creating new and in-depth human and economic relations."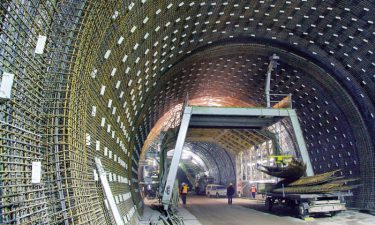 45 stations throughout Germany can now be reached directly by ICE via the new high-speed line. Richard Lutz, CEO and Chairman of the Management Board of Deutsche Bahn, labelled the inauguration of the new high-speed line as a milestone: "This superlative railway line has helped Germany to grow closer together. In future, Berlin and Munich will be linked in the record travel time of less than four hours, from city centre to city centre. This service is sure to encourage more people than ever before to travel by rail."
As the new rail hub in central Germany, Erfurt now offers fast connections in all four directions, with long-distance trains departing every hour. These services have been timed to optimise the connections to regional services so that more distant regions will also benefit from the advantages of the new line.
The Federal Government provided €10 billion to help fund the project. ICE Sprinter trains now travel on both these new-build lines at speeds of 300km/h compared to the limit of 200km/h set in 2006 and 17 million people will experience the benefits from shorter journey times, new direct services and better connections. DB expects its market share on this route to double, reaching a figure of 40 per cent. The new service campaign is part of the quality programme entitled "The Future of Rail Operations in Germany", with which DB intends to make rail travel more comfortable and dependable.
Related organisations
Related people