East West Railway Company is launched
The East West Railway Company will oversee the restoration of the link between Oxford and Cambridge, nearly 50 years to the day since the old Varsity Line closed…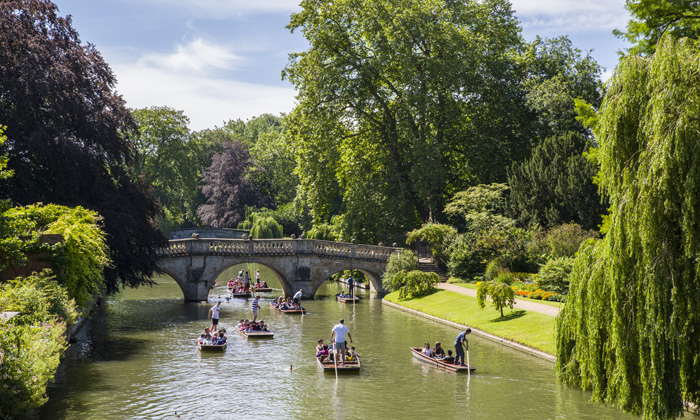 A direct rail link between the two academic powerhouses, Oxford and Cambridge took a step closer to reality as Transport Secretary Chris Grayling officially launches the East West Railway Company. The company will oversee the restoration of the link nearly 50 years to the day since the closure of the old Varsity Line, at the historic Second World War site of Bletchley Park.
The Transport Secretary also visited nearby Bletchley Station and Bletchley Viaduct, which are being re-opened as part of the new route. Bletchley Park, a key stop on the old Varsity Line, is at the heart of the East West Rail line sitting halfway between Oxford and Cambridge.
Chris Grayling said: "We are making the biggest investment in the railways since Victorian times to meet the growing demand for rail travel, while also boosting business and increasing productivity. East West Rail is the perfect example of how we can revitalise the railways, grow the network and unlock jobs and housing growth."
East West Rail will be one of the country's most strategically important rail projects, with its direct link through the corridor called the UK's own 'Silicon Valley', when it is completed in mid-2020s.
The new line will also create a direct link between East Anglia and central and southern England, delivering benefits for passengers and businesses regionally and nationally; unlocking additional housing and economic growth.
Chris Grayling met with Rob Brighouse, Interim Chair of the East West Railway Company, who said: "This railway has huge potential to spread prosperity all the way along the line, making life better for those who live and work here. The East West Railway Company will work very closely with local representatives, to make sure we build a railway that works for the passengers and the communities it will serve."
Councillor Ian Bates, on behalf of the East West Rail Consortium, said: "The consortium has played a pivotal role getting us to this point, and we have pledged to continue working in partnership to ensure there are trains on tracks at the earliest opportunity."
In response to the announcement, Darren Caplan, Chief Executive of the Railway Industry Association said: "We fully support East West Rail and are excited to see the launch of the East West Rail Company restoring the rail link between two centres of innovation, Oxford and Cambridge. This scheme will spur further investment, boost jobs, improve productivity through increased connectivity and help establish a new academic hub. We urge the East West Rail Company to get to work quickly to attract third party funding and rail suppliers, RIA's members are ready to get involved as potential investors."
When the line opens, it will have interchange stations with four main railway lines radiating out of London, but it will run under or over each, minimising any risk of delay. The aim is to build a route that allows future upgrades to be incorporated with as little disruption as possible.