Saft wins multi-million-dollar battery contract from Kawasaki Heavy Industries, Ltd.
Singapore's driverless MRT trains will have on-board back-up power provided by Saft's rail battery systems…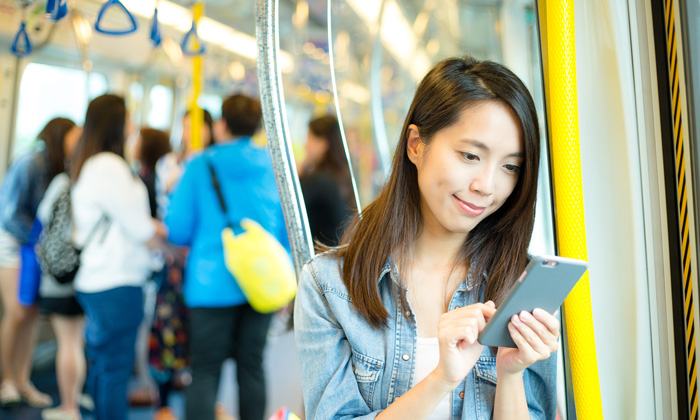 Saft's specialised rail battery systems will provide the on-board back-up power vital to ensure continuity of passenger services for Singapore's driverless train system. In a multi-million-dollar contract, Saft is supplying the MRX battery systems to the Japanese railway manufacturer Kawasaki Heavy Industries, Ltd. (KHI) for 91 new trains being built as part of a major expansion of Singapore's Mass Rapid Transit (MRT) lines.
With a network of 142 stations across the island, the MRT and LRT system is one of the most popular modes of transport in Singapore, with well over 2 million passenger trips made each day. Singapore's Land Transit Authority (LTA) has a master plan to double the rail network by 2030, which will see new and extended lines and new rolling stock to improve passenger comfort and relieve overcrowding during peak hours. The goal is to have eight in 10 households within 10 minutes' walk of a train station. With 360km of rail network, Singapore will have a total rail length higher than major cities such as Tokyo or Hong Kong today, and comparable to New York City.
The Saft battery systems will provide on-board back-up for up to 90 minutes to ensure the continuous operation of key safety, control and communication functions in the event of a power supply failure.
Saft's specialised nickel technology rail batteries offer the proven reliability, low maintenance and low lifetime cost essential for the safe and reliable operation of the driverless trains. Saft is delivering battery systems based on its MRX300 batteries. The MRX design is compact and lightweight as well as offering excellent charge and discharge performance and a wide operating temperature range (–30°C to +50°C). MRX batteries have a proven record of low lifecycle cost (LCC) as a result of long maintenance intervals and a service life of 15-plus years.
"This project for KHI is the largest ever railway battery system contract in Asia to be handled by Saft's Zhuhai facility," said Philippe Ulrich, Saft General Manager and Director of Sales Asia. "It means that around 80 per cent of the train fleet operated by the Singapore Land Transport Authority (LTA) will be equipped with Saft batteries."
Saft has already delivered six battery systems for KHI's pilot trains. The remainder will be delivered for production trains to be built between August 2017 and January 2021.