Northern's modernisation begins with completion of first new train
Northern's rolling stock is being modernised and refurbished to provide customers with more frequent, more comfortable and more enjoyable services…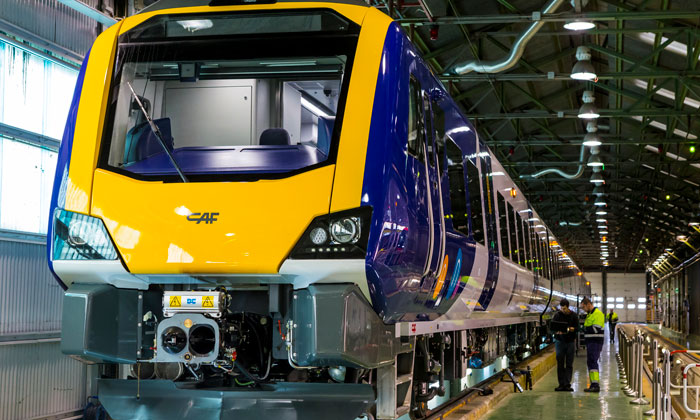 The first new state-of-the-art train as part of Northern's modernisation plan is due to complete production before the end of February 2018.
The train, an electric unit Class 331, is part of 98 new units which have been purchased in the multi-million pound modernisation plan of Northern's rolling stock and will be introduced onto the network from December 2018.
David Brown, Managing Director at Northern, said: "This is a landmark moment for rail travel in the north of England. We are introducing 98 new electric and diesel trains which will significantly improve journeys and the travel experience for our customers across the region."
The modern, state-of-the-art units can travel up to 100mph and have on-board Wi-Fi, plug sockets and air conditioning as well as being fully accessible.
Once complete, the finished units will go to Velim, Czech Republic where all components and systems are tested to ensure they are working correctly and are safe before being brought into the UK for further tests. These tests include operating on a test track and simulated crashes to observe how the body of the train, the seats and cabs behave. Taking place during the spring and summer, the first trains are scheduled to carry passengers in time for Christmas 2018.
David added: "Alongside our new trains we have delivered more than 70 refurbished trains which are already helping customers go about their daily lives with greater reliability and comfort.
"We have also started Better Stations, a significant station improvement scheme, which has already seen more than 100 stations upgraded. This work will continue for the next 18 months as we further improve waiting areas, seating, lighting and customer information.
"By 2020 we will be operating an extra 2,000 services every week meaning our customers will not only have better trains and stations, they will also have improved options to get them to where they need to be."