Network Rail's five-year plan illustrates many benefits for the future
A significant investment, more services and fewer delays have been revealed in Network Rail's five-year plan, improving Britain's railway and welcoming the digital age…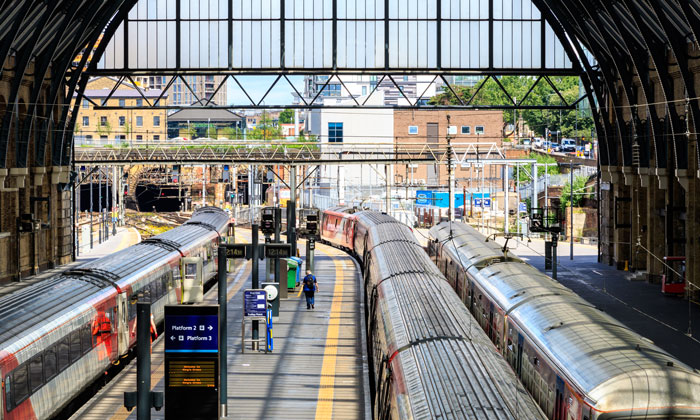 A five-year plan from Network Rail has been published, highlighting the plans to drive economic growth, jobs and housing with a railway that is more reliable and cost effective with a higher capacity.
From 2019 the five-year period will see a record expenditure of up to £47 billion to reduce delays and improve infrastructure reliability. The plan represents Network Rail's initial and detailed view following the publication of Governments' (England & Wales and Scotland) high level output specifications (HLOS) and statements of funds available (SoFA). The Office of Rail and Road (ORR) will now review the plan and make a draft determination of Network Rail's funding needs in June. A final determination will be made in autumn.
Mark Carne, Chief Executive, Network Rail, said: "Passengers journeys will be transformed in the next few years as thousands of new trains enter service. By 2021 there will be almost 350,000 more services per year than today – an average of an extra 1,000 services a day, better connecting communities and driving economic growth across the country."
The Strategic Business Plan (SBP) outlines a more reliable railway with a 15 per cent reduction in delays whilst supplying higher efficiency with funds allocated to improving the number of services and the maintenance which will be required as a result. The conventional resignalling that has been used for the past 175 years is planned to be phased out, replaced with digital train control that will enable more services to run more safely and at lower cost.
Other projects may need funding also and so plans are being developed to identify new sources of funding that do not rely on the taxpayer.
Gary Cooper, Director of Planning, Engineering and Operations at the Rail Delivery Group said: "In October 2017, the whole of the rail industry came together to launch a long-term plan to change and improve, delivering billions of pounds in economic benefits. Through this exciting five-year plan, delivered in partnership, Network Rail will continue to play a central role in creating the better railway that customers, communities and the economy need and want."
Network Rail already runs the safest major railway in Europe however the plan shows how the company will reduce the risk of a train accident by a further 10 per cent. Using better inspection techniques and better asset management will help take significant strides in workforce safety.
The plan also contains some ambitious targets for the environment, for a better gender balance and for the health and wellbeing of the workforce including reducing energy consumption by 18 per cent, carbon emissions by 25 per cent and mental health absence by 30 per cent. The number of employed women has a target to increase by 50 per cent.
Mark concluded: "Britain's railways have seen a revival over the past decade or so and for the next five years we need to relentlessly focus on making our railway more reliable while ushering in new digital technology that with help to transform our railway in the years ahead."