New legal panel for Network Rail will be appointed in April 2019
Network Rail are aiming to appoint firms to its legal panel who will support corporate functions and can provide demonstrable expertise across the range of legal disciplines…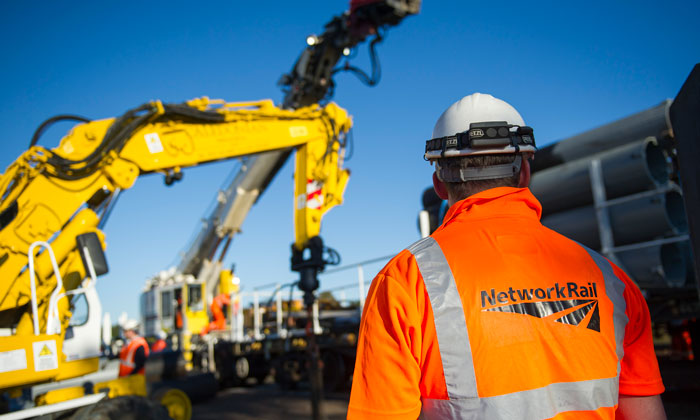 The infrastructure company that owns, manages and develops Britain's railway currently uses a panel of four full-service law firms and a couple of specialist firms across its national portfolio of work. The legal team of 26 lawyers, led by Stuart Kelly, will be running a procurement exercise for the new panel which will begin in April 2019.
Network Rail is spending £130 million every week to improve the passenger experience through the Railway Upgrade Plan. As a result, by 2019 there will be an extra 170,000 seats per day into major cities across the country, with 6,400 extra train services and 5,500 new train carriages; a 30 per cent increase in capacity. Train journeys will be quicker, more frequent and more comfortable.
Working together as one railway, the Government and industry are investing over £50 billion to improve rail for the whole of the country, which subsequently creates a huge volume of work for the legal team.
Therefore, Network Rail would like to appoint firms to its panel who will partner the in-house legal team, supporting corporate functions and devolved route businesses in the delivery of their objectives for the next funding period (2019-2024) known as Control Period 6 (CP6).
The firms will be expected to provide – either directly or indirectly – demonstrable expertise across the full range of legal disciplines and it will be essential for prospective partners to demonstrate an innovative approach, focused on continuous improvement and commitment to driving value for money.
The process to appoint the new legal panel for CP6 is being led by Dan Kayne, General Counsel for route businesses, on behalf of Stuart Kelly.
On the upcoming tender exercise Stuart said: "This is a wonderful opportunity for the legal market to demonstrate to us they share our vision of delivering a great service to our customers – that they are forward thinking in terms of their offering and, perhaps most importantly, they want to be our partners in supporting the business in effectively delivering a growing, reliable, safe and affordable railway."
Network Rail have published a Prior Information Notice (PIN) detailing more information on the tender and the process ahead.