GE Transportation joins Blockchain in Transport Alliance
Seeking to advance the exploration of technology applications and leverage the potential of blockchain across the supply chain, GE Transportation joins BiTA…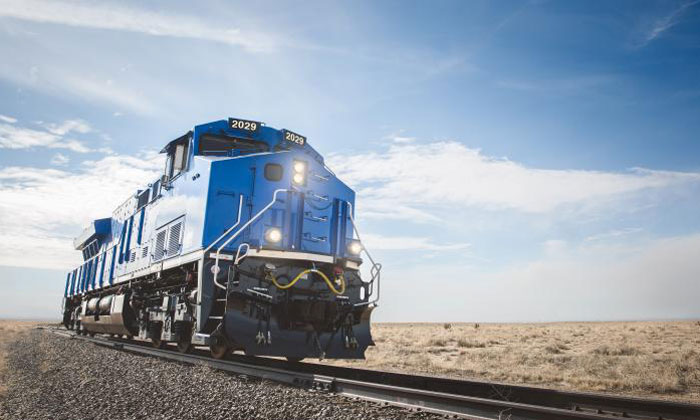 GE Transportation has confirmed joining the Blockchain in Transport Alliance (BiTA), the transportation and logistics industry's trade association for blockchain education and standards development.
"We understand the importance of using data and analytics to drive outcomes for our customers," said Monica Caldas, Chief Information Officer for GE Transportation. "We've defined what it means to be a digital industrial leader – employing these technologies internally to drive productivity and then applying those learnings for our customers' benefit as well."
Since BiTA was founded in 2017, over 230 companies including truckload carriers, third-party logistics, tech firms, major retailers, class one railroads, OEMs, parcel carriers, financial service providers and data analytics companies have joined the alliance. This has resulted in a collective revenue exceeding $1 trillion.
"As GE Transportation extends its capabilities into the broader supply chain, we're connecting partners and customers across multiple modes," said Laurie Tolson, Chief Digital Officer for GE Transportation. "We look forward to bringing our applications to BiTA as we collectively seek to leverage the potential of blockchain across industries."
GE Transportation's Digital Solutions provide data-driven insights improving efficiency and bringing visibility into and across intermodal supply chains. The RailConnect product suite, for example, is an operational system for American Shortline railroads, automating and managing day-to-day operations, providing visibility to railroad assets and helping to ensure revenue protection for each traffic cycle.
Recently launched is Port Optimizer™, a cloud-based software solution developed to enhance supply chain performance and predictability by integrating data from across the port ecosystem. This enables better planning across the stakeholders. The Digital Solutions aim to provide freight visibility, inventory management and settlement capabilities directly to bulk shippers.
"GE Transportation is on the forefront of technology trends and investments that define the future of freight and supply chains," said Craig Fuller, Managing Director of BiTA. "We are thrilled they are helping to lead the blockchain framework for the industry and will be an active participant in BiTA."
Related topics
Related organisations
Related people