Two companies are to compete for the O'Hare Express rail line project
The O'Hare Express rail line will offer many benefits to the city, travellers and residents, providing a faster commute between the airport and downtown, helping mitigate congestion on the roads, fostering economic growth and creating jobs throughout the lifetime of the project…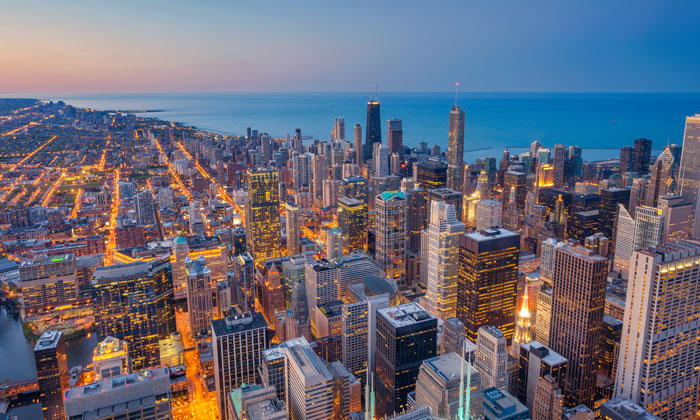 Mayor of Chicago, Rahm Emanuel, has announced that The Boring Company and O'Hare Xpress LLC (Meridiam, Antarctica Capital, JLC Infrastructure, Mott MacDonald and First Transit) have been selected to compete for the contract to design, build, finance, operate and maintain the O'Hare Express operating system.
The two companies will be eligible to respond to a Request for Proposals (RFP) that will be issued by the Chicago Infrastructure Trust (CIT). The project aims to deliver express service from downtown Chicago to O'Hare International Airport (ORD) in 20 minutes or less; reducing current travel times by more than 50 per cent.
"Strengthening connections between Chicago's economic engines will drive our economy into the future, build on the city's legacy of innovation and pay dividends for generations to come," said Rahm Emanuel. "We have two teams that have the ability to get the job done and create an express connection between downtown Chicago and O'Hare Airport without a taxpayer subsidy."
The CIT, on behalf of the City of Chicago, selected the two respondents based on their qualifications and ability to deliver the critical project with no public subsidy. The Boring Company and O'Hare Xpress LLC are two of the four companies that responded to a Request for Qualification (RFQ) in 2017. Responses to the RFP will be due in May 2018.
"These two teams represent the best potential partners to deliver this express service, which will be a key part of Chicago's continued economic growth," said Chicago Treasurer and CIT Chair, Kurt Summers.
The RFP specifies that the O'Hare Express Service should include a downtown station and an ORD station as well as maintenance facilities with travel corridors above or below ground. Service goals are travel times of 20 minutes or less with a frequency of at least every 15 minutes for the majority of the day. Premium service fares must be reasonable and less than the cost of current taxi and ride-share services.
Any proposal must also address how potential impacts on existing transportation systems and the environment would be avoided or minimised.
Although cost estimates for the project are not yet known, the RFQ and RFP clearly stipulate that the O'Hare Express Service will be funded solely by project-specific revenues and financed entirely by the developer.
The daily number of air passengers travelling between ORD and the Chicago Central Business District is expected to grow to at least 35,000 in 2045. The express service will enable quality transport services to be available for the increased number of passengers.