Four companies are interested in Chicago O'Hare express rail line project
A new express service between O'Hare International Airport and downtown Chicago is expected to deliver a multitude of benefits to the City, travellers and residents…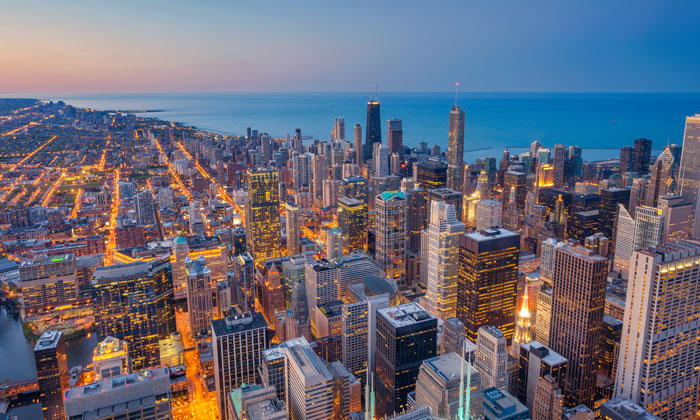 Four proposals have been received by The Chicago Infrastructure Trust to design, build, finance and maintain the operating system of an express rail line to O'Hare International Airport.
"Four visionary groups have stepped forward because they see what we see – a connected Chicago is a stronger Chicago," said Mayor Rahm Emanuel. "Strengthening connections between the economic engines of downtown Chicago and O'Hare airport will build on Chicago's legacy of innovation."
The Chicago Infrastructure Trust project aims to provide an express transportation service between O'Hare International Airport (ORD) and downtown Chicago which would take only 20 minutes; reducing the journey time by 50 per cent. The current Chicago Transit Authority's Blue Line trains take 45 minutes to complete the route. The service reliability will also be increased with more frequent trains running at least every 15 minutes during most of the day.
Keeping the transport fare reasonable is also a goal for the companies, with the target of being cheaper than the cost of a taxi or a ride-share service.
The four respondents are The Boring Co., Oaktree Capital Management, O'Hare Express Train Partners and O'Hare Xpress LLC and all have been said to demonstrate strong private sector interest in the project. The CIT and the City will now evaluate the statements of each company and their qualifications to determine who will be permitted to continue the process.
It has been specified that the O'Hare Express Service should include a downtown station, an ORD station and one maintenance facility with corridors either above or below surface level.
The express service, alongside providing a faster commute to the airport, is expected to reduce the region's road congestion, improve economic growth and create a multitude of jobs.
The cost of the project is not yet known however it was stipulated that the O'Hare Express Service will be funded only by project-specific revenues and financed by the concessionaire.