Maryland Transit Administration awards Bombardier a five-year extension
Bombardier's operations and maintenance contract with one of the largest multi-modal transit systems in the United States has been extended for five years, emphasising the company's strong position in the North American rail services market…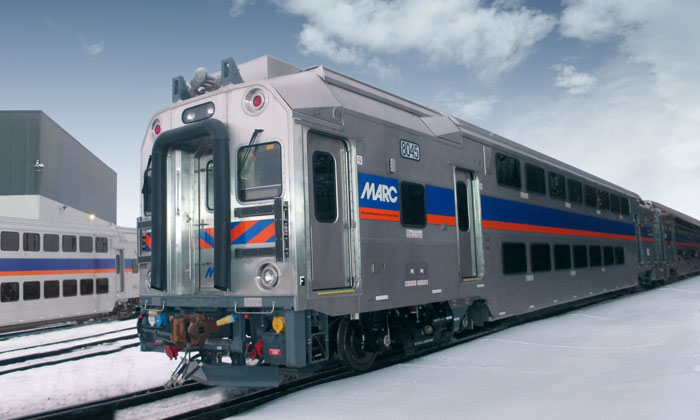 Bombardier Transportation has announced the signing of a five-year extension to a current contract with the Maryland Transit Administration (MTA).
This contract provides operations and maintenance services for the Brunswick and Camden lines of the Maryland Area Regional Commuter (MARC) Rail System with the extension valued at approximately $288 million.
Benoit Brossoit, President, Americas Region, Bombardier Transportation, said: "We look forward to fulfilling the mission of MTA by providing safe, efficient and reliable transportation with world-class customer service. Bombardier's services portfolio allows us to form a genuine partnership with our customers throughout the entire product life cycle."
The original operations and maintenance services contract for the MARC Train's Brunswick and Camden lines was awarded in 2012. The scope of work includes operations, maintenance of a fleet of diesel locomotives and commuter rail cars, customer service, station and facility maintenance and maintenance of rail infrastructure for the MTA owned section of the Brunswick line.
In addition to providing operations and maintenance services for the MARC Train's Brunswick and Camden lines, Bombardier is also overhauling 63 MARC III bi-level commuter rail coaches. Previously, Bombardier manufactured 54 multi-level MARC IV coaches for the MTA and overhauled 34 single-level MARC IIB coaches.