Victorian Government announces A$1.5 billion investment plans for rail network
Today's budget announcement is welcome news that significant further rail investment – in excess of A$1.5 billion – will be made in the Australian state of Victoria.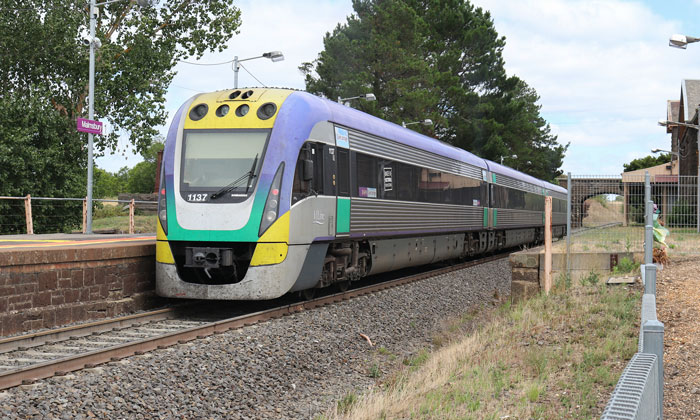 The CEO of the Australasian Railway Association (ARA), Danny Broad, has detailed how the extensive investment will be allocated, saying: "We are pleased to hear that A$572 million will go towards updating one of Melbourne's busiest rail corridors – the Cranbourne, Pakenham and Sunbury lines.
"The Victorian Government will invest A$313 million upgrading infrastructure and enabling new VLocity trains to operate on the Shepparton line." These diesel DMUs, built locally in Dandenong, ensure a highly efficient service in the region, thus rolling out their operation to the longer-haul line is a welcome development.
Making a real difference in Victoria will be the investment into brand new services and trainsets. Broad explains: "A$50 million will be injected into the planning of a fast train to Geelong integrated with an Airport Rail Link in Melbourne's West.
Furthermore, "The Victorian Government will also deliver A$103.5 million to purchase another five X'Trapolis trains," catering to the anticipated increase in ridership in future years.  
In a bid to increase levels of safety on the railway, attention is also being given to level crossings, says Broad: "The Victorian Government has also identified the skills needed in the future work force to remove level crossings and to build the rail lines of tomorrow." Allocating funds to improved modern infrastructure illustrates the Government's commitment to safety and ensuring the longevity of rail.
"It is much welcomed news that the Victorian Government is investing A$172 million towards making TAFE free for 30 priority courses, which will provide an entry ticket to a pathway into the rail industry," Broad says.
Planning for future generations is also a priority in the budget, as "A$49.8 million will also be invested in Head Start Apprenticeships and Traineeships to provide secondary school students an opportunity to learn a trade at school and A$109 million will be provided to assist students make the right career choices earlier. These are all welcomed initiatives which the rail industry embraces, that will invest in the future rail skills of tomorrow."
Danny Broad concluded by stating: "The ARA looks forward to working with the Victorian Government as active participants in these initiatives".