President and CEO of the Railway Association of Canada has been appointed
With previous experience as President and CEO for the Automotive Industries Association of Canada, Marc Brazeau will ensure the RAC remains the voice of Canada's railway industry…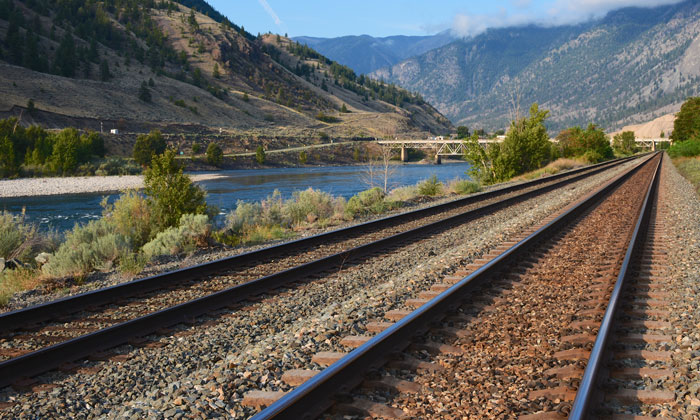 The Board of Directors of the Railway Association of Canada (RAC) have announced Marc Brazeau will be the new President and Chief Executive Officer. 
Marc, scheduled to begin on 3 July 2018, succeeds Michael Bourque who was RAC's President and Chief Executive Officer from April 2012 to November 2017. The Board of Directors has thanked Gérald Gauthier who assumed the leadership of the RAC during an interim period from November 2017 to date.
"Marc brings a diverse background of business experience, leadership and advocacy which will help to ensure RAC remains the voice of Canada's railway industry," said Sean Finn, Executive Vice-President of Corporate Services and Chief Legal Officer at CN, and Chair of RAC's Board of Directors. "Most importantly, Marc has demonstrated the ability to effectively lead a national industry association. We're confident that his previous responsibilities and experience have prepared him for this role and puts him in an excellent position to succeed."
Marc has more than two decades of transportation industry association experience. Between 1995 and 2015, he worked for the Automotive Industries Association of Canada (AIA), where he spent more than seven years as the President and CEO. Within that role he implemented advocacy strategies, represented the association with elected politicians and senior government officials to defend the interests of its members and liaised with media on all matters relating to the Canadian automotive aftermarket industry.
He joins RAC from Uni-Select, where he held the position of Vice-President of Sales and Marketing since May 2015.
"Railways are the backbone of Canada's world-class supply chain, as well as a safe and sustainable option for transporting goods and passengers," said Marc. "I am looking forward to leading an association that's known as an authority on issues related to Canada's railway industry and as a trusted advocate for its members."
Related topics
Related regions
Related people