Amtrak is exploring market offerings to replace current fleet
In a continued effort to modernise equipment and improve the experience for its customers, Amtrak is going to the marketplace to explore the availability of rail vehicles to eventually replace the existing Amfleet I.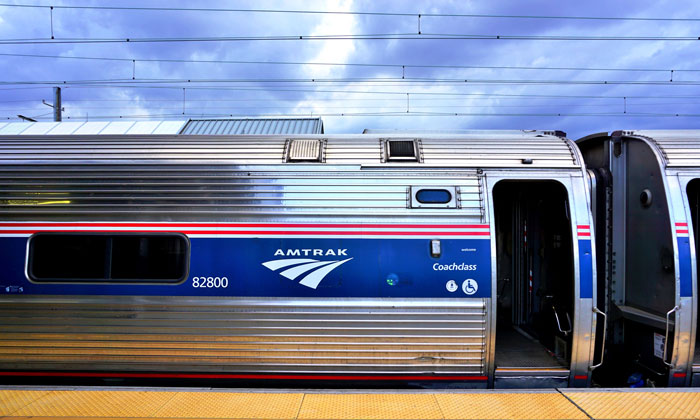 The fleet includes such equipment as single-level passenger cars that are primarily used on routes east of the Mississippi River, including the Northeast Regional, Keystone, Carolinian and Illinois Service Trains.
In a Request for Information (RFI) posted by Amtrak this week, the company is seeking information on all types of rail vehicles including coach cars, trainsets and self-propelled units that may be suitable to replace the Amfleet I equipment currently in use. Following thorough examination and review of what vehicle manufacturers have to offer, Amtrak plans to then develop and release a Request for Proposal (RFP) for the specific replacement of vehicles in 2019.
Commenting on the benefits he hopes new vehicles will bring, Amtrak Vice President of Corporate Planning, Byron Comati, said: "New equipment will provide our customers with a more modern experience, while improving ride quality and reliability." .
Despite the Amfleet I fleet having recently undergone a refresh programme that saw the replacement of many interior elements of the vehicles – including seats, carpets and lighting features – the cars are nevertheless about 40 years old and at the point where replacement is more cost-effective than maintenance.
This order is part of Amtrak's plan to refresh and replace its fleet. Earlier this month, Amtrak issued an RFP for new or rebuilt locomotives to supplement and replace its ageing National Network diesel locomotive fleet. In 2021, the first of 28 new Acela Express trainsets will start serving customers on the Northeast Corridor.
Amtrak is focusing its efforts on improving the customer experience by making immediate changes that include refreshed trains, new fare structures, improved on-time performance, enhanced Wi-Fi connectivity, upgraded facilities and expanded onboard experience options.
Additionally, improvements at New York Penn Station and the new Moynihan Train Hall; and further development of stations in Chicago, Washington, D.C., Baltimore and Philadelphia are ongoing with the same aim.