Ontario's rail infrastructure receives investment of $315 million
To expand and strengthen Ontario's rail infrastructure, CN invests in a programme that includes track and intermodal projects…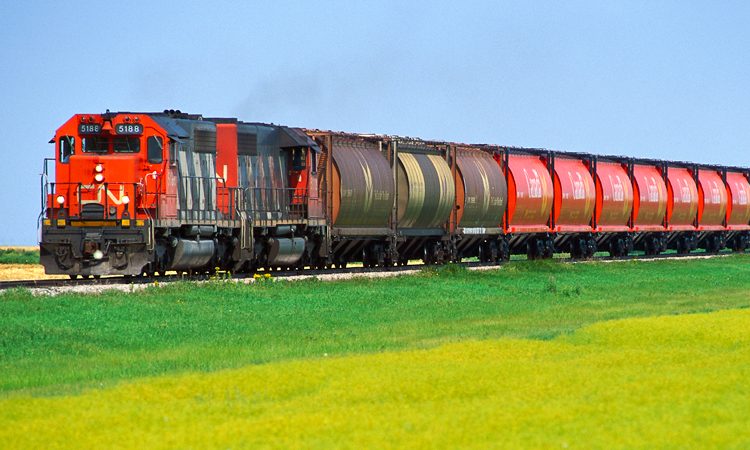 CN has announced its plan to invest approximately $315 million in Ontario during 2018, to expand and strengthen the company's rail network across the province.
Michael Farkouh, Vice-President of CN's Eastern Region, said: "Our investments in track and intermodal yard capacity combined with new equipment will help us deliver superior service to our customers in Ontario and North America. Additionally, our substantial investments to renew our existing railway infrastructure underscores our commitment to operating safely."
The Ontario investments are part of CN's $3.4 billion capital programme for 2018 and include a new train passing siding in CN's transcontinental corridor through Northern Ontario linking Toronto and Winnipeg, and intermodal rail yard expansions that will improve efficient movement of containers in and out of the Greater Toronto and Hamilton Area (GTHA).
Other elements of the programme will focus on the replacement, upgrade and maintenance of key track infrastructure to improve overall safety and efficiency.
"I applaud CN's investment in important railway infrastructure across Ontario," said Navdeep Bains, the Canadian Minister of Innovation, Science and Economic Development. "These investments will help connect Canadians by improving transportation and will maintain and expand CN's workforce of nearly 4,000 Ontarians." 
Planned expansion projects include investments in a satellite intermodal facility near CN's Brampton Intermodal Terminal, new intermodal equipment and infrastructure for the CN's Brampton Intermodal Terminal and the construction of a new train passing siding east of Sioux Lookout.
The maintenance programme will see the replacement of approximately 90 miles of rail, the installation of more than 380,000 new railroad ties, the rebuild of approximately 60 road crossing surfaces and maintenance work on bridges, culverts, signal systems and other track infrastructure.
"The Ontario Chamber of Commerce is pleased to see CN make such a significant investment in Ontario communities," said Rocco Rossi, President and Chief Executive Officer of the Ontario Chamber of Commerce. "It is investments like CN's that will help ensure Ontario is prosperous and competitive globally." 
Recently, CN invested $40 million in rail infrastructure in New Brunswick and Nova Scotia.