CN invests $40 million in rail infrastructure in New Brunswick and Nova Scotia
Continuing to invest in rail infrastructure, CN demonstrates a commitment to strengthening their network and improving customer experiences…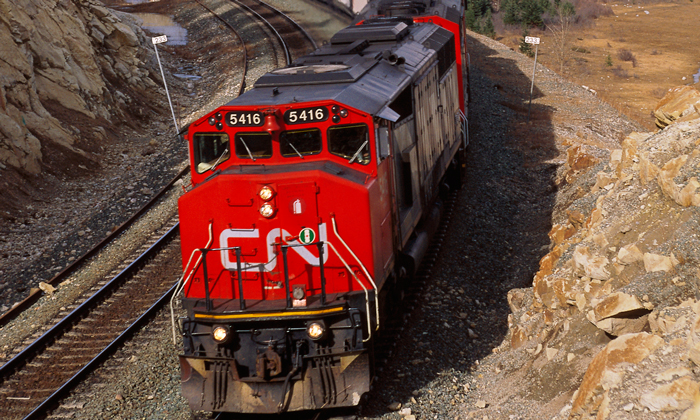 Canadian National Railway (CN) has announced their plan to invest $30 million into New Brunswick's rail infrastructure, whilst Nova Scotia will receive $10 million.
These investments are part of CN's overall capital programme in 2018, focused on strengthening the company's rail network, improving safety and supporting efficient service.
The investments will target the replacement, upgrade and maintenance of key track infrastructure.
Planned capital work in New Brunswick will support network safety and efficiency through the installation of approximately 20 miles of new rail, the installation of more than 50,000 railroad ties, the rebuilding of road crossing surfaces and maintenance work on bridges, culverts, signal systems and other track infrastructure.
Nova Scotia will also see road crossing surfaces rebuilt and maintenance work on track infrastructure alongside the installation of six miles of new rail and more than 2,100 railroad ties.
Michael Farkouh, Vice-President of CN's Eastern Region, said: "We are again investing in New Brunswick and Nova Scotia to support a safe and fluid railway network. CN remains committed to investing for the long haul to raise the bar on service for our customers, while continuing to strengthen our infrastructure in support of our commitment to railway safety."
"Many of our New Brunswick companies depend on rail transport as a reliable and efficient way to get their goods to market," said Karen Ludwig, Member of Parliament for New Brunswick Southwest and Chair of the New Brunswick Caucus. "CN's commitment to strengthening the company's infrastructure in the province is an important development for job creation and our future economic growth."
Darren Fisher, Member of Parliament for Dartmouth-Cole Harbour and Chair of the Nova Scotia Caucus, said: "I am pleased to see CN's continued investment in Nova Scotia. Rail is integral to many industries across our province and safe, efficient and reliable service is key to growing our economy."
Across its network, CN continues to invest in trade-enabling infrastructure and equipment, with new box cars to serve forest products and metals customers, new lumber cars to meet growing demand to move wood products and new generation, high-cube grain hopper cars. In June 2018, CN is taking delivery of the first of 60 new GE locomotives due in service in 2018.