Moscow's Aeroexpress carried over 1.5 million people during the World Cup
The Aeroexpress in Russia transported more passengers than expected but the services continued to run on time and electronic sales channels experienced no problems.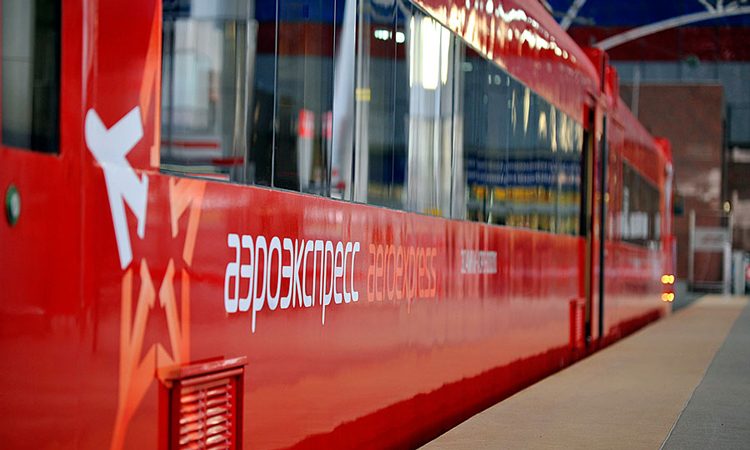 During the 2018 World Cup, Aeroexpress in Russia transported over 1.5 million passengers, a figure which is 11 per cent higher compared to the same period in 2017.
Aeroexpress provides rail passenger transportation services covering routes between Moscow and airports of the Moscow Air Cluster (Vnukovo, Domodedovo and Sheremetyevo).
Given the high level of congestion along the main roads, the service provides passengers with a convenient and dependable way of travelling between Moscow and its airports. The terminals that the trains depart from are conveniently located in the vicinity of stations on the Circle Line of the Moscow Metro.
During the 2018 championship held in Russia, nearly 95,000 people benefitted from free Aeroexpress travel, including 53,000 people attending the Moscow matches, over 32,000 volunteers and almost 9,500 FIFA-listed persons and non-accredited journalists.
"We expected to carry 1.2 million passengers during the 2018 World Cup and this number ended up being even higher. All our services worked as usual, trains ran according to the timetable, company representatives at the terminals provided passengers with all the necessary services and both automatic and electronic sales channels functioned without failure," said Mikhail Kovalsky, Acting CEO of Aeroexpress.
Aeroexpress completed its provision of free travel services to football fans two days after the final match took place in Moscow on 15 July. Volunteers, people included in the FIFA lists and non-accredited journalists receive free of charge Aeroexpress travel until 25 July.