TransPennine Express's bullet train inspired fleet is undergoing testing
Overall, TransPennine Express is introducing three fleets of new trains, altogether providing 13 million extra seats per year between major cities across England and Scotland.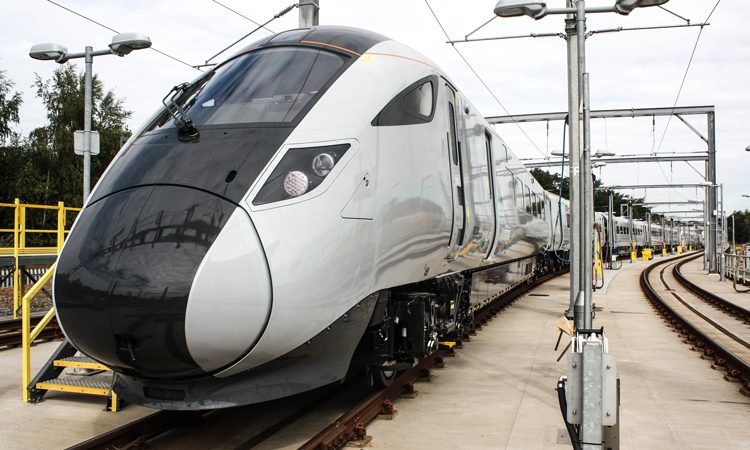 Hitachi has begun testing TransPennine Express' new Nova 1 fleet, with a successful run between Doncaster and Darlington.
Testing will shortly span the entire route, calling at major stations across northern England and Scotland. The trains, built by Hitachi and financed by Angel Trains, are currently using Hitachi's new £80 million depot in Doncaster.
During 2019, 19 new five carriage trains harnessing Japanese bullet train technology are due to enter service, connecting major cities including Manchester and Liverpool across the Pennines to cities such as Leeds, York, Newcastle and Edinburgh.
Improved passenger experience on TransPennine Express
The TransPennine Express trains will provide additional seating for 161 passengers compared to the smaller existing trains on the busy intercity route. Customers will benefit from spacious carriages with extra legroom and luggage space. Furthermore, free wifi and a complimentary entertainment system will transform the on-board experience. 
Barry White, Chief Executive of Transport for the North, said: "We are delighted to welcome these exciting new trains into the North, among the first of many new trains that will change the lives of rail users throughout the region, as we begin a period of major and sustained investment in our transport infrastructure. The extra capacity these trains offer is much needed and the fact they are future-proofed with the latest technologies is further evidence of long-term thinking for a brighter future."
Cutting-edge bullet train technology
Hitachi is using its famous Japanese-bullet train technology to make the new Nova 1 fleet light and aerodynamic. The trains will all be bi-modes, meaning they can switch mid-journey between electric and diesel power, capable of speeds of up to 140mph in electric mode and 125mph using the diesel engines.
The trains are fitted with the latest in-cab digital signalling technology ahead of the route becoming the first digitally controlled intercity line. 
Berry Sas, Projects Director for Hitachi Rail Europe, said: "Our modern intercity trains will be calling at all stations along the route ahead of carrying passengers in 2019. Passengers will instantly recognise our high-tech trains, sporting an aerodynamic design first pioneered in Japan."
Related topics
Related organisations
Related people