To improve rail safety, Government of Canada invests $20.7 million
The Canadian rail system includes over 40,000km of track and to ensure it operates safely, the government supports many improvement projects.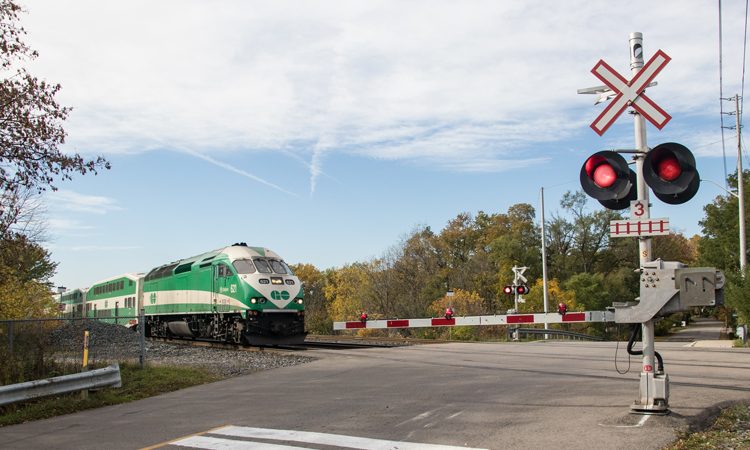 Member of Parliament for Ottawa South, the Honourable David McGuinty, has announced 105 new projects and initiatives that will keep Canadians safe, contribute to increasing safety at level crossings and increase public confidence in Canada's rail transportation system.
Collectively, the projects will receive more than $20 million under the Government of Canada's Rail Safety Improvement Program.
The Rail Safety Improvement Program builds on three previous safety programmes with an increased overall funding level, an expanded list of eligible recipients and a broadened scope of projects that can be funded to enhance rail safety.
David McGuinty said: "The Rail Safety Improvement Program is an important part of Transport Canada's comprehensive approach to improving the safety of rail transportation across Canada. In funding these projects, we are reinforcing our commitment to enhance rail safety in urban and rural areas."
This most recent announcement includes funding for 103 projects that focus on infrastructure, technology and research, including safety improvements on rail property, the use of innovative technologies, research and studies and the closures of level crossings that present safety concerns. Also due to benefit from the funding are two rail safety education and awareness initiatives that focus on reducing injuries and fatalities in communities across Canada.
The Rail Safety Improvement Program is an essential component of the Government of Canada's commitment to improving rail safety.
Minister of Transport, The Honourable Marc Garneau, said: "Rail safety is my top priority. A safe and secure national rail transportation system is important to local communities and to Canada's economic well-being. We are working closely with railway companies and road authorities to identify level crossings that require safety improvements."