The UK's Hull Trains celebrates its 18th birthday
Long distance train operating company Hull Trains is celebrating 18 years since its first-ever train departed London-bound from Hull.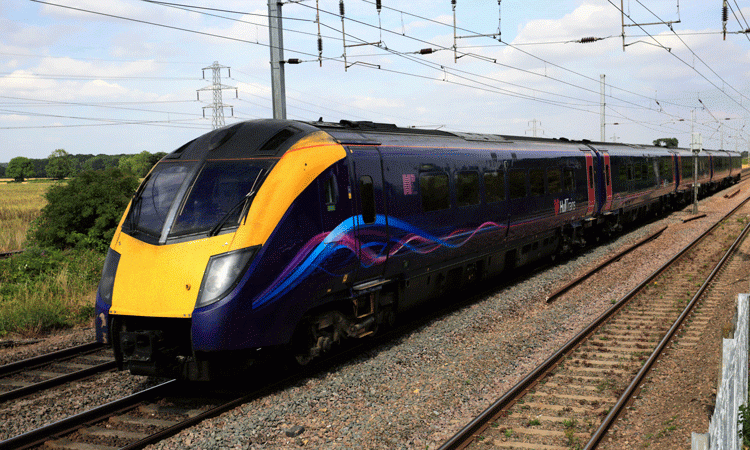 The UK's smallest train operator was born on 25th September 2000, servicing just over 80,000 people in its first year of providing East Yorkshire with a direct link to London. Fast forward to 2018 – and with passenger numbers continuing to grow – Hull Trains is expected to reach the 10 millionth passenger journey this year.
Its focus on customer service and embedding Hull's community values into its ethos has resulted in the company winning multiple awards throughout the industry over the last few years.
The business continues to go from strength-to-strength ahead of the major £60 million investment in a new fleet of Hitachi Intercity Class 802s, which are set to be launched in December 2019.
"We are very proud to serve Hull and East Yorkshire with direct links to London and we'd like to thank all our customers and the team for their support over the last 18 years," said Louise Cheeseman, Managing Director of Hull Trains. "We're dedicated to providing a great service for our customers and we are aiming to work closely with local businesses over the next year in order to further enhance that service. We have had a fantastic 18 years and the team is looking forward to the next few years, with a new fleet that will be able to seat more people and improve efficiency, while reducing journey times."
Hull Trains facts:
Hull Trains operates seven trains a day between Hull and London each weekday and five on a weekend
Formed in 2000, the company was one of the UK's first non-franchised operators delivering services that were not of interest to the franchised operators
Although the company offers a public service it does not receive any money from the 'public purse' – the company operates on a wholly commercial basis and does not receive subsidy or incentives from the Government
Increased usage from Hull and the creation of new markets in Brough, Howden and Selby (and the surrounding areas) are the main reasons for Hull Trains' year-on-year growth and popularity
Today the organisation carries around a million passengers each year
120 people work for the company, mostly living in Hull and the East Riding of Yorkshire
52 per cent of the team are female – a figure which is significantly higher than the rail industry average. One third of Hull Train's train drivers are female – the highest ratio on Britain's railways
Aside from the economic benefits derived from carrying business and leisure travellers to and from London, the company is estimated to be worth around £200 million to the Hull economy each year (salary and supply-chain multiplier effect).
Related topics
Related organisations
Related regions