Serbia's railways to be upgraded and modernised with EBRD loan
With investments in Srbija Voz, EBRD is supporting the reduction of greenhouse gas emissions as well as stronger regional integration through better connectivity.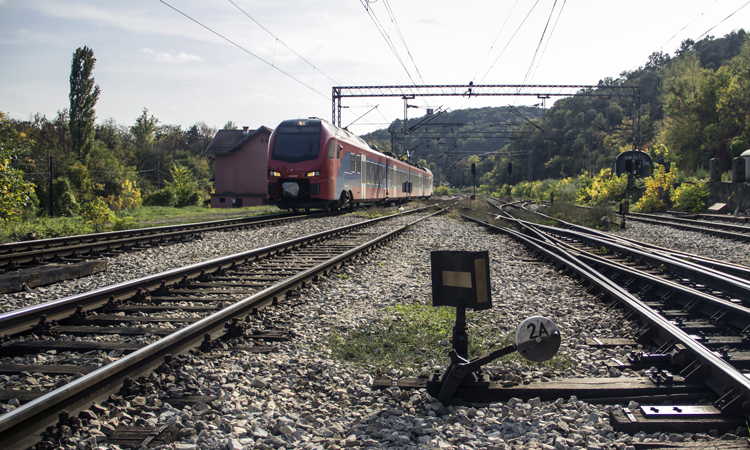 The renewal of Serbia's state railways has progressed with a €22 million loan package provided by the European Bank for Reconstruction and Development (EBRD).
The funds will finance infrastructure upgrades as well as the introduction of a new ticketing system and measures for energy efficiency.
According to a signed agreement, €17 million will be invested into the expansion and upgrade of a railway depot in Zemun; transforming the depot into the central maintenance site for the Srbija Voz fleet – the sole passenger service operator in Serbia.
The electric multiple units that will be maintained are self-propelled carriages, powered by electricity. The Serbian railways acquired these new units in Switzerland in 2015 thanks to an EBRD loan. The first loan for the development of the Zemun depot, provided by the EBRD, was signed in December 2017.
Another €5 million will finance the acquisition of information technology systems to modernise enterprise resource planning, ticket sales and energy management. The current systems involve a high degree of manual and paper-based operations. However, the new technology will enable more efficient and accurate data storage, improving productivity and cost savings as well as making Srbija Voz more energy efficient.
One of the changes most visible for customers will be the introduction of self-service ticket vending machines and sales via the internet and mobile phones. This modernisation will allow the company to improve fare collection and obtain accurate passenger numbers, enabling a boost in service levels and the introduction of more attractive offers for passengers.
Meanwhile, the installation of a new energy management information system will enable Srbija Voz to reduce energy consumption. The system will track the energy consumption of the company's operating systems and fleet and register any unexpected or excessive energy use, allowing it to take action and decrease energy consumption where possible.