Rail Cargo Group consolidates intermodal freight network in Europe
New non-stop TransFER connections have strengthened the intermodal rail logistics offering, with shorter transit times making rail logistics more attractive.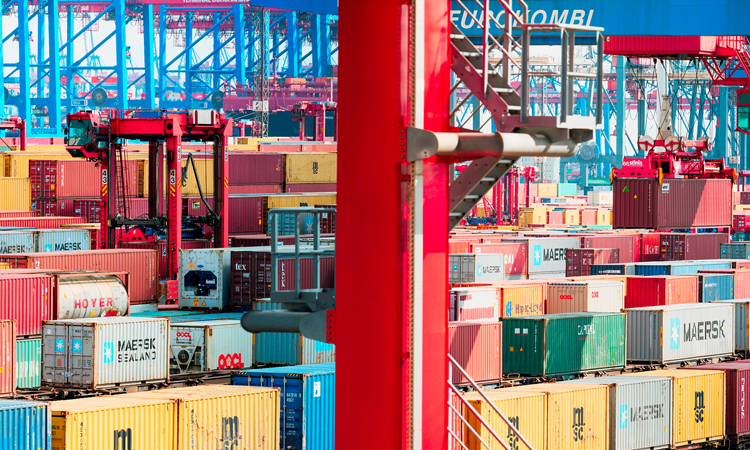 Foto_ÖBB Rail Cargo Austria_DSC2375 © RCG_David Payr
The intermodal division of Rail Cargo Group (RCG) has expanded its freight offering with three new non-stop TransFER connections between the Netherlands and Hungary, Austria and northern Italy, and Turkey and Poland.
These new connections have increased the RCG network to 35 high-frequency connections.
RCG is also presenting its service and product strategy in a uniform manner. From now on, all train products will be bundled in TransNET – RCG's strong and comprehensive network.  
With the new TransFER Vienna–Piadena, that was introduced at the end of September 2018, RCG is expanding its services to the south with two round trips per week. This not only enables the two economic regions to be networked, but provides a direct rail link between the markets of Northern Italy and Eastern Austria, Hungary, Slovakia and the Czech Republic, as well as Romania and Bulgaria.
The TransFER Budapest–Rotterdam with two round trips per week has been expanding the network between Hungary and the Netherlands since the beginning of October 2018. As an important European port, Rotterdam is an important transport hub for both imports and exports. The bimodal terminal BILK in Budapest is the largest terminal in Hungary and offers optimal transshipment possibilities from road to rail.
With a weekly round trip between Poland and Turkey since October 2018, RCG is also expanding its services to and from Istanbul. TransFER Lodz–Istanbul creates a direct connection to Halkali, Turkey's most important international freight terminal. Istanbul is a decisive freight traffic hub on the southern Silk Road for transports between Europe and Asia.
The Rail Cargo Group is one of the leading rail logistics companies in Europe with annual sales of €2.2 billion and 8,700 employees. Together with strong partners, the Rail Cargo Group offers a comprehensive network of door-to-door-logistics in Europe and far beyond to Asia. It connects European conurbations and ports with prosperous economic centres in Russia, Turkey and all the way to China.
Related topics
Related organisations