Camlin Rail's PANTOBOT 3D goes live on the Heathrow rail link
An industry first in wayside pantograph monitoring, PANTOBOT 3D, provides railway operators with a unique and cost-effective solution to monitor train pantographs with incredible accuracy using 3D analysis, and is now live at Heathrow Airport.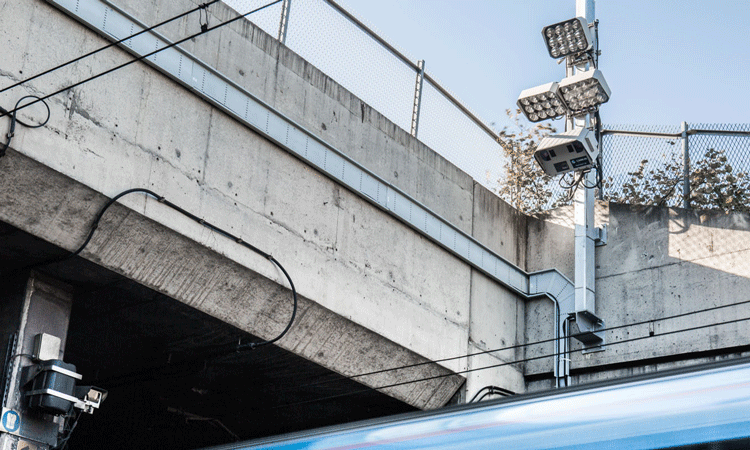 Damage, wear and tear and other anomalies can sometimes cause chipping to a pantograph's carbon strip, as well as increased wear and damage to overhead line equipment, resulting in the need for unnecessary maintenance and high restoration costs. In some cases, this damage to overhead lines can bring rail networks to a complete standstill while damage is repaired, resulting in widespread disruption and delays.
The UK's Heathrow rail link, from London's Paddington Station to Heathrow Airport, carries around 17,000 passengers on up to 186 services every day, and any disruption to these services can have an extremely negative impact on Heathrow Airport Holdings Limited's outstanding reputation. 
Furthermore, 2019 will see the introduction of the new Elizabeth line, with up to 24 trains per hour and a brand-new fleet of trains. Set to improve links between Heathrow and a number of central London destinations, total passenger numbers are expected to be in the region of 200 million per year.
To identify pantograph issues early and prevent unnecessary tear downs of the contact system at Heathrow Airport, Camlin Rail's solution, PANTOBOT 3D, has recently been successfully installed and commissioned.
Mark Chestney, Head of Rail at Heathrow Airport Limited, commented: "Providing frequent, reliable and sustainable access to the airport is critical to Heathrow's success. Rail is fundamental to this today and will be even more so in the future as Heathrow encourages both passengers and colleagues to move away from using cars and onto public transport, for the improvement of local air quality. PANTOBOT 3D will help achieve our transport ambitions and provide us with crucial tools to help us prevent and react to damage that could impact passenger journeys."
The solution can automatically recognise and monitor a variety of different pantographs operating on the same network and record wear and tear in order to anticipate any issues that may arise in the future, as well as provide instant alerts to the railway operator.