Siemens Canada to replace VIA Rail's Québec-Windsor Corridor fleet
Starting in 2022, millions of VIA Rail passengers travelling in Canada's busiest corridor will enjoy an era of brand new trains.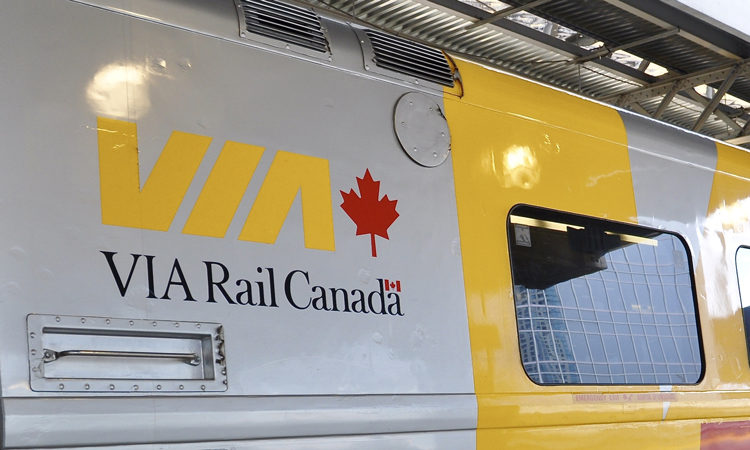 VIA Rail Canada (VIA Rail) has announced Siemens Canada as the winner of a $989 million contract to build 32 trainsets that will replace VIA Rail's fleet operating in the Quebec City-Windsor Corridor.
Siemens Canada was selected following a fair, open, rigorous and transparent bidding process under the oversight of an independent fairness monitor and VIA Rail's Board of Directors. On-time delivery, quality of product and price were the criteria on which all the proponents were evaluated.
VIA Rail currently operates some of the oldest trains in North America, some dating back to the 1950s, and most of the cars currently in service are nearing the end of their life. VIA Rail will retire a portion of its current fleet beginning in 2019, which consequently meant on-time delivery was a key criterion.
Françoise Bertrand, Chairperson of the Board of Directors, VIA Rail Canada, said: "VIA Rail conducted a procurement process that was fair, open, rigorous and transparent. Having an open bidding process, available to all interested suppliers, allowed VIA Rail to reap the benefits of having the best railway companies in the world competing to supply the Quebec-Windsor corridor fleet. VIA Rail's Board of Directors is convinced that the decision announced represents the best value for money for all Canadians."
Starting in 2022, VIA Rail passengers travelling in Canada's busiest corridor will enjoy a new era of trains with more comfortable seats, more space and equipped with the latest technology to be more fuel efficient.
The new VIA Rail Corridor fleet will be equipped with LED lighting, USB ports, wide seats, quiet-zones, new interior design elements, bike storage, flexible luggage space, multiple spaces for wheelchairs and other mobility devices on the trains, braille seat numbering, companion seating, at-seat emergency call buttons, larger fully-accessible washrooms, integrated mobility device lift.
Yves Desjardins-Siciliano, President and CEO, VIA Rail Canada, said: "As we are initiating the gradual withdrawal of the current fleet, the timely delivery of the new fleet will allow VIA Rail to maintain the current levels of service in the Québec City – Windsor Corridor, while significantly improving the quality of its passenger experience. We thank the Government of Canada for their trust in VIA Rail and for this historic investment in its sustainable future."
The Quebec City – Windsor corridor fleet replacement is part of VIA Rail's transformation plan for Canadian passenger rail service. This plan also includes renovating a part of the rolling stock that operates on VIA Rail's long-distance routes. Accordingly, the following work was announced earlier in 2018 at several locations: 17 accessible cars – Bombardier Transportation – La Pocatière; 25 economy cars – Cad Railway Industries – Montréal; four dining cars – Rail GD – Gaspésie; and 33 economy and business cars – VIA Rail – Montréal.
This renovation work represents an investment of approximately $154 million, undertaken by 300 workers in Quebec.
Faisal Kazi, President and CEO, Siemens Canada, said: "Our new trains will offer VIA Rail passengers a more comfortable and accessible rail travel experience while also supporting VIA Rail's sustainability goals. As part of the Canadian fabric for over a century, we're committed to helping this country become stronger and continuously improve, and this fleet replacement reflects that and benefits from our experience worldwide."