Hitachi Rail announces changes to senior leadership team
Two appointments have been made within Hitachi Ltd, both of which will be effective from 1 April 2019.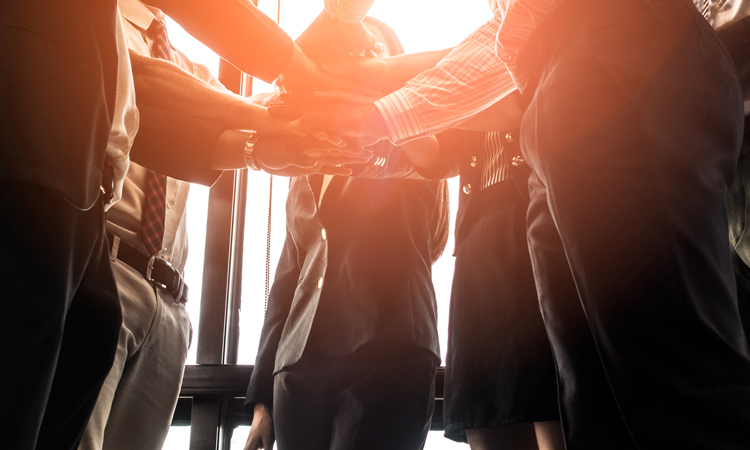 Hitachi Rail has promoted its Group CEO, Alistair Dormer, to a new senior leadership role within Hitachi Ltd., and appointed Andrew Barr, CEO of Ansaldo STS, as his successor.
Alistair Dormer was appointed Global CEO of Hitachi's rail business unit in 2014, following 11 years leading Hitachi's European Rail Business. He led Hitachi Rail's expansion from the Japanese market into the UK, and the acquisitions of Ansaldo Breda and Ansaldo STS.
Hitachi's rail business has recently been transformed, with a presence in 28 countries, 11 manufacturing plants across three continents and over 12,000 employees. For the 12 months ending on 31 March 2018, the rail business unit posted revenues of £4 billion.
Alistair Dormer will now oversee Hitachi Ltd.'s Mobility Domain business units, including Hitachi Rail, in his new role as Representative Executive Officer, Executive Vice President and Executive Officer. He will remain as Chairman of Ansaldo STS until the expiry of the term in July 2019.
Alistair Dormer commented: "It has been an enormous privilege to lead Hitachi's Rail businesses over the last four years. With the dedication of so many committed and talented people we have grown a strong integrated business with world class capability in signalling, rolling stock, service solutions and digital systems.
"As we expand further into new geographical markets and utilise further our wider Group strengths in digital and IoT to develop new products and solutions for our customers, I am very confident that under the leadership of Andrew Barr the business will continue to grow and prosper.
"I wish Andrew and the entire team at Hitachi Rail continuing success, and look forward to working closely with him in my new corporate role for Hitachi Ltd."
Andrew Barr, recently appointed as Group CEO of Hitachi Rail and Vice President and Executive Officer of Hitachi Ltd, became CEO of Ansaldo STS in May 2016. Since then the company has made strong progress winning significant new orders, strengthening its operational performance and completing a new organisational structure. He will continue as a Director of Ansaldo STS until term expiry in July 2019.
Prior to joining Ansaldo STS, Andrew Barr was Deputy Managing Director and Chief Operating Officer at Hitachi Rail Europe in the UK, and from 2005 he held a variety of senior positions in the Projects, Operations and Maintenance divisions in the UK.
Andrew Barr said: "I am excited and privileged to lead Hitachi's global rail business at a time when there is great potential to build on our success so far, and to deliver innovative new products and solutions for our customers around the world.
"Under Alistair's leadership and with the continued investment support of Hitachi Ltd., our business has become an established global leader in rail. The recently completed acquisition of all the shares in Ansaldo STS, along with our clear and deliverable strategy to position Hitachi as a market leader in rail, means we are well placed to further enhance our business and create opportunities for even greater shared value among all our stakeholders."
Related topics
Related organisations
Related people