Czech Republic's national railway operator reports highest transport output since 1994
The year 2018 was extremely successful for České dráhy, whose services were used by the largest number of customers reported in the last 10 years.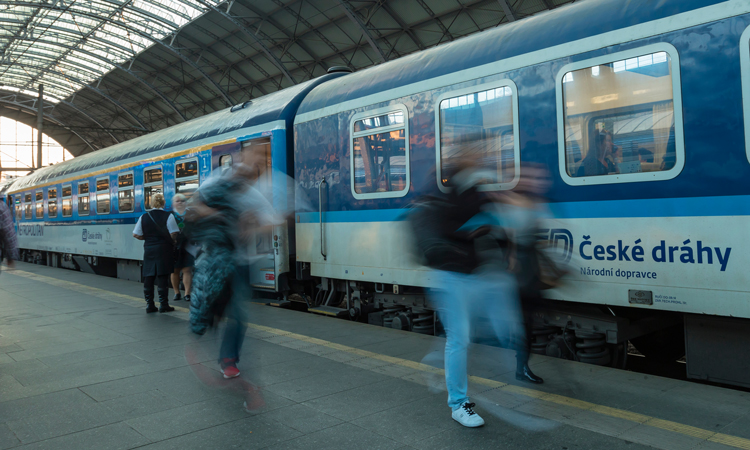 České dráhy – the main railway operator in the Czech Republic – has reported that in 2018, passengers travelled a distance of 8.225 billion kilometres on its services; the furthest in the history of the joint-stock company and a record-breaking figure since 1994.
Miroslav Kupec, Chairman of the Board of Directors and Chief Executive Officer of České dráhy, said: "During 2018, we managed to address new customers and altogether 179.23 million people used our trains for their journeys. This is an annual growth by more than 4.5 million. The transport output grew substantially as well. The value of 8.225 billion passenger kilometres is a new record for the joint-stock company since its establishment in 2003 and the best figure since 1994."
Miroslav believes the number of customers started to grow in the first half of the year, which is a result of more comfortable trains and improved service quality.
The number of passengers has been growing permanently since 2010. This trend is the most visible in suburban transport of large conurbations and in long-distance transport.
"Modern suburban barrier-free trains, mainly in Prague, represent an interesting alternative to slow movement by cars in traffic jams. The journey from stations situated out of the limits of the capital city to the Prague centre lasts for 20 to 30 minutes by train, which is unfeasible by car," explained Michal Štěpán, Member of the Board of Directors and Deputy Chief Executive Officer of České dráhy for Commerce. "Concerning long-distance transport, we are successful especially where modern trainsets are used on fast modernised tracks. For example, this is the case of Western or Southern Express trains or trains between Prague and Moravian regions. The segment of long-distance transport, including our commercial services, was growing during most of last year. The transport output in the long-distance transport achieved an annual growth by about eight to nine per cent."
Miroslav summarised: "We are working on further modernising vehicles. For example, in the current timetable we started to use brand new RegioPanters for services between Plzeň ad Horažďovice and started a replacement of trainsets for fast trains from Prague to Ústí nad Labem and Děčín. For long-distance transport we ordered 50 modern cars in a classic design in and organised tenders for dozens of other vehicles for regional transport as well as cars for long-distance transport. During the next five years we would like to invest about 40 billion crown into the modernisation of our rolling stock."