Etihad Rail unveils its new strategy and brand identity
The new strategy reflects the company's aspirations to act as a catalyst for economic growth and provide a safe and reliable means of transportation.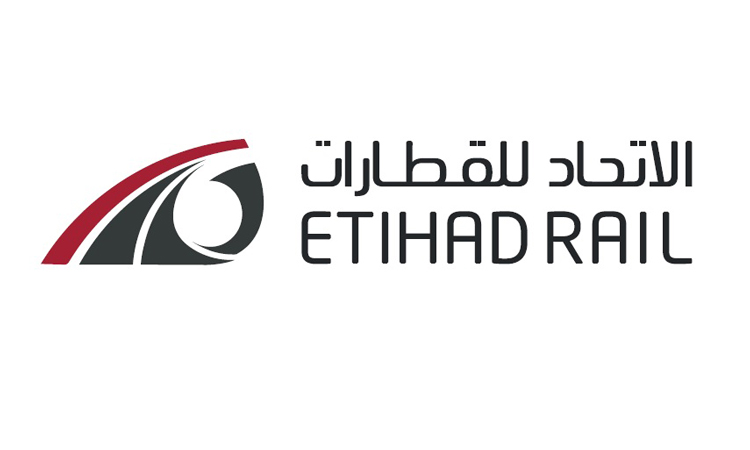 Etihad Rail has revealed their new strategy and brand identity, following the recent financing approval for Stage Two of the UAE's national rail network.
Operating under the directions of H.H. Sheikh Theyab bin Mohamed bin Zayed Al Nahyan, Chairman of Etihad Rail, the new strategy and logo reflect the company's future vision to contribute to achieving the objectives of the UAE's wise leadership and 2021 Vision; and the Abu Dhabi Economic Vision 2030.
Etihad Rail seeks to excel globally with teams of local expertise and achieve sustainable development and economic growth by linking the major centres of industry and transport to urban and suburban communities. Etihad Rail has recently signed a series of land lease agreements throughout the UAE to secure the rail network's transport corridors in all the emirates.
The UAE's national railway developer has announced a set of short and long-term strategic objectives which will be implemented through a series of expansion programmes formulated to maximise and diversify the benefits generated by the industry and community, in addition to promoting innovation, digital transformation and operational excellence.
The new strategy includes a set of key pillars that focus on benefiting from a fully developed railway network, providing innovative solutions to support the national wealth and economic diversification in the long term, by linking all major UAE ports.
The railway network is an important part of the future transport strategy of the UAE, as it provides efficient logistics solutions and serves urban and suburban areas. It also enables efficiency in transferring large amounts of construction materials from quarries for the local markets, which gives it an added value for its economic and environmental benefits to the United Arab Emirates.
Etihad Rail has made significant strides with regards to the agreement between the UAE Ministry of Finance and the Abu Dhabi Department of Finance for economically supporting the 605km of Stage Two of the UAE's national railway network. PMC & Engineering Contracts have been awarded a five-year contract covering the development and the supervision of this next phase from Ghuweifat on the Saudi border in the west to the UAE's Port of Fujairah on the east coast.
In Global Railway Review Issue 1 2019, Etihad Rail's CEO, Shadi Malak, will explain how providing unique solutions for moving freight by rail across the UAE region will lead to Etihad Rail cementing its position as a global logistics hub.