South Western Railway to rollout on-board entertainment to passengers
Passengers travelling on some SWR routes can experience new entertainment with the latest in film, comedy, gaming or catch-up TV through SWR|Stream service.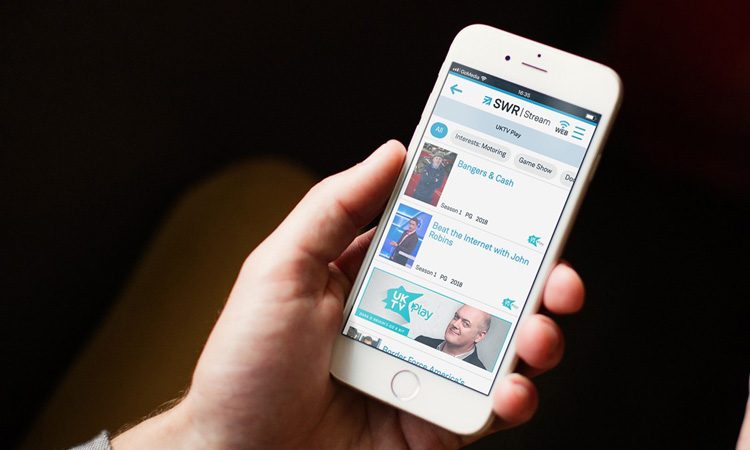 Passengers can now watch blockbuster movies, including hit films, content from ITV Player as well as shows from providers including HayU, NOW TV and UKTV Play.
Peter Williams, Commercial and Business Development Director at South Western Railway, said: "The partnership with GoMedia and Icomera UK affirms our ongoing commitment to improving the onboard experience for customers. By 2020, every train on our mainline network is expected to have access to the new 'Stream' infotainment system and better Wi-Fi.
"Already customers on our long-distance services from Waterloo station to Weymouth, Portsmouth and Southampton can now access near 500 hours of great complimentary content, including big-budget Hollywood films, children's programmes, catch-up TV and much more.
"Our new on-board Wi-Fi upgrade also means more customers can check their emails, browse the web and social media quicker and more reliably than ever before."
Through this partnership, South Western Railway becomes the first UK operator to host content from social-gaming platform GameTrove, which provides instantly accessible, short-form, hyper-casual HTML5 games, messaging and game-casting all in one place.
Another industry-first for South Western Railway sees the launch of NextUp Comedy. This is the first time UK rail passengers can watch a wealth of stand-up comedy material, with free-trial access to its subscription-based service, all of which is easily accessed through the same GoMedia platform.
Roger Matthews, Managing Director at GoMedia, added: "South Western Railway is a fantastic addition to our network of train operators in the UK. It means that even more passengers can now access top entertainment during their rail journeys, creating more productive and enjoyable experiences onboard. The range of content available for South Western Railway means there is something for everyone, and for any length of journey."
Icomera will host GoMedia's entertainment content as a virtual application on its high-performance mobile access and application router, which also delivers the onboard passenger Wi-Fi service.
Dave Palmer, Managing Director of Icomera UK, said: "Wi-Fi and media content together makes for a powerful onboard service, catering for a wide range of passengers' digital needs as they look to make the best use of their travel time. By hosting both services on the Icomera technology platform, South Western Railway can present these two options to the passenger through a single portal, accessible on their personal smart devices."