Galgus launches Release#9 of its Wi-Fi optimisation software
Galgus have developed a set of unique features, all new to the market, which significantly assist in improving the performance of Wi-Fi networks.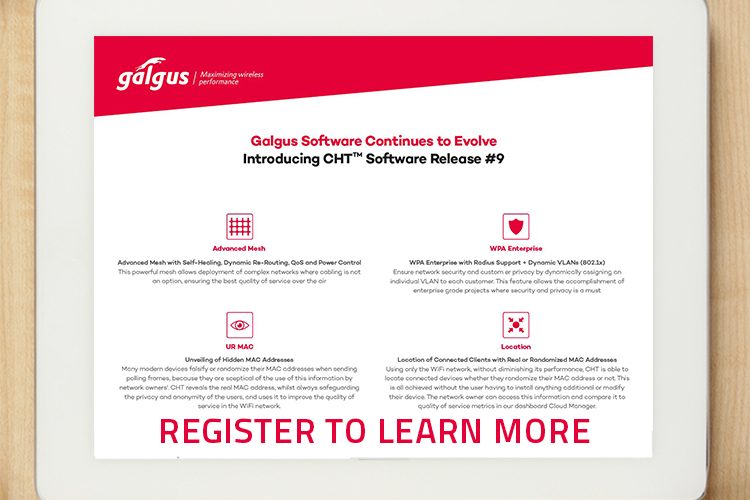 IN THIS WEBINAR:
During the webinar you'll receive a deeper insight into the main benefits that this new technology offers, such as: Advanced Mesh with Self-Healing, Dynamic Re-routing, QoS and Power Control; WPA Enterprise with Radius support + Dynamic VLANs; Unveiling of hidden MAC addresses; Location of connected clients with real or randomized MAC addresses…
Discover these unique features by registering for Galgus webinar click here.
Join the webinar and unleash the true potential of your WiFi network!
DATE: Jul 10, 2019
TIME: 05:00 PM (CEST)
Related topics
Related organisations