Phase 1 work begins on US South Coast Rail project
Commuter rail service between Boston and south-eastern Massachusetts is to be restored as construction work for Phase 1 of South Coast Rail project begins.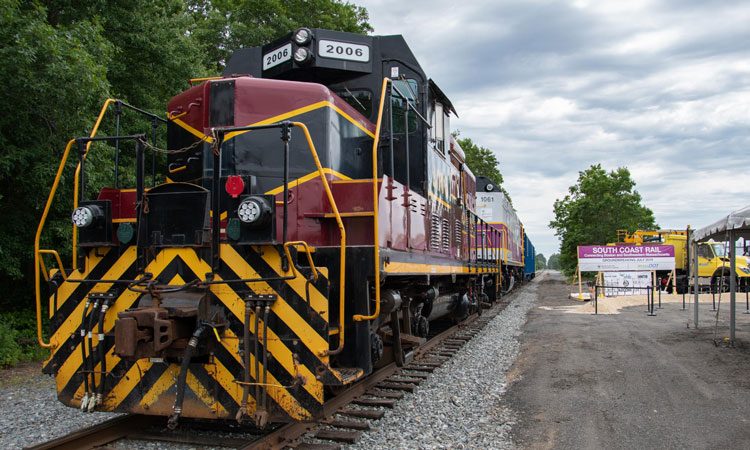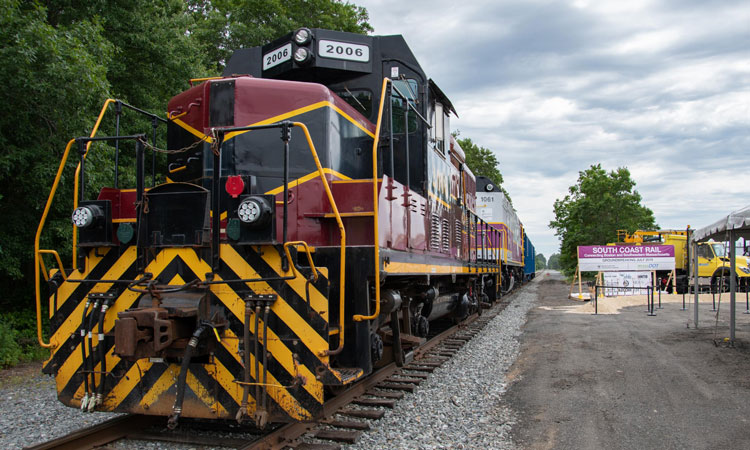 Work has begun on Phase 1 of the US South Coast Rail project.
The project will connect passengers by rail from the south station in Boston to the south coast of Massachusetts, U.S..
Phase 1 is due to start service in 2023.
Phase 1 work will include extending the Middleborough/Lakeville commuter rail service from Boston to Taunton, Fall River and New Bedford, and using the Middleborough Secondary (currently a freight line) to connect South Coast passengers with service on the aforementioned line. In turn, the existing Middleborough Secondary track from Pilgrim Junction to Cotley Junction (a distance of 7.1 miles) will also be upgraded. Phase 1 will also see reconstruction of 17.3 miles of the New Bedford Main Line and 11.7 miles of the Fall River Secondary.
Work was inaugurated at a ground-breaking ceremony attended by the Governor of Massachusetts Charlie Baker, Lieutenant Governor Karyn Polito, Massachusetts Department of Transport (MassDOT) Secretary and CEO Stephanie Pollack and Massachusetts Bay Transportation Authority (MBTA) General Manager Steve Poftak.
"South Coast Rail Phase 1 will connect Taunton, Fall River, New Bedford, and the surrounding areas to Boston, giving people more options to get to and from south-eastern Massachusetts," said Governor Charlie Baker. "We are proud to advance South Coast Rail further than it's ever been as part of our administration's $8 billion MBTA infrastructure investment plan over the next five years."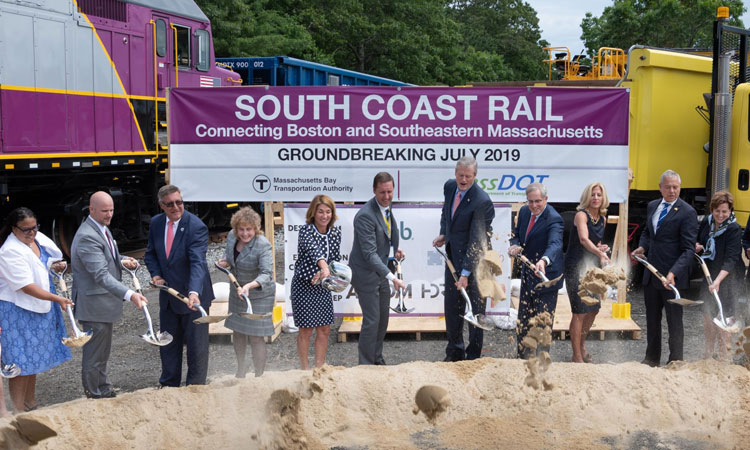 "After years of advocacy, the day when this expansion project will provide service to south-eastern Massachusetts communities is finally in sight," said MassDOT Secretary and CEO Stephanie Pollack. "This is a proud moment for MassDOT and the MBTA, and a proud moment for the Commonwealth. I look forward to watching the infrastructure in this corridor take shape and am eager for the day in 2023 when the very first train operates on this route carrying passengers."
In April 2019, MassDOT and the MBTA announced that the project's finance plan had been completed and that the U.S. Army Corps of Engineers (USACE) had approved the final federal permit required for the program to advance.
With a total programme cost of $1.047 billion, Phase 1 of the South Coast Rail Program will be funded 100 per cent by the Commonwealth.